Deadline: 16-Aug-22
The Ministry for Foreign Affairs of Finland (MFA) is pleased to announce a Call for Proposals for Mozambican civil society organizations in order to increase opportunities for civic engagement and accountability.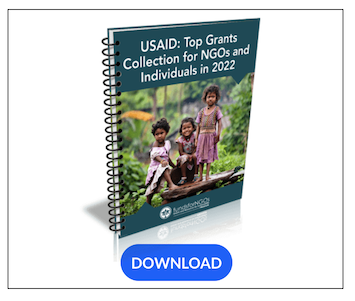 The Call is directed to consortiums of CSOs who have expertise and who are active in the area of accountability, citizen participation, access to information, advocacy and human rights.
MFA aims at supporting 1-2 consortiums of civil society organizations. The consortium(s) should be able to work at least in four provinces of the country and should consist of a mix of larger and smaller, or well-established and emerging organizations.
Thematical  Areas 
Therefore, the following thematic areas should be addressed in the proposals:
Citizen´s engagement in decision-making in different levels of governance
Access to information and evidence to inform advocacy
Strengthening of human rights actors and/or defenders
Strengthening or defending the civic space
Overall capacity building of the CSOs
Funding Information
The proposals should address all the key thematic areas. The funding will be granted for 4 years (2023-2026) and can be up to a maximum of 5,45 million euros.
Eligibility Criteria
To be eligible, the lead applicant organization must:
be ODA (Official Development Aid) eligible
be a registered and legally competent, Mozambican non-governmental organization
have been operational for a minimum of five years
Currently have funding from at least one other donor and a minimum annual income of 500 000 euros in the current or previous financial year
have a functional board of directors
be a non-partisan organization
demonstrate that its strategic goals align with at least one of the key thematic areas of the call for proposals and demonstrate past success in programmatic work related to accountability, citizen participation, access to information or evidence generation, advocacy or human rights, which has been evaluated. The lead organization alone doesn´t have to have experience in all of these.
have a solid financial management system including regular financial audits, and a reliable monitoring, evaluation and reporting system, including capability to report in English
Selection criteria
The MFA will evaluate and assess the proposals according to the following criteria:
Alignment with all the thematic areas specified in the Call for Proposals
Complementarity with the other goals of Finland´s Country programme for development cooperation in Mozambique
Quality of the context, including human rights, gender and stakeholder analysis, as well as knowledge and understanding of the cultural and social aspects as well as relevant actors of the provinces the programme will be implemented
The type and extent of experience of the consortium as whole in working for accountability, citizen participation, access to information or evidence generation, advocacy and human rights, and capacity building initiatives
Extent of applying Results Based Management, Human Rights Based Approach and cross-cutting objectives of Finland´s development cooperation in the programme  plan
Quality of the indicative work plan and feasibility of the proposed time frame and budget
Quality of the results framework and the risk analysis and risk management approach
Feasibility and innovativeness of the selected implementation strategies
Relevance and justification of the geographic coverage of the programme
Experience and proposed approach in working with different stakeholders in Mozambique
Inclusion of elements related to capacity building of the civil society
Organizational capacity of the lead applicant (in terms of financial management, grant management, human resources and monitoring and evaluation)
Clarity in consortium roles, responsibilities and complementarities.
For more information, visit https://finlandabroad.fi/web/moz/ajankohtaista/-/asset_publisher/TV8iYvdcF3tq/content/call-for-proposals-for-mozambican-civil-society-organizations/384951