Deadline: 9-Sep-2020
The United Nations Development Programme (UNDP) has announced a call for proposals for the Partnership between the Women for Peace Fund and Humanitarian Action and the Spotlight initiative.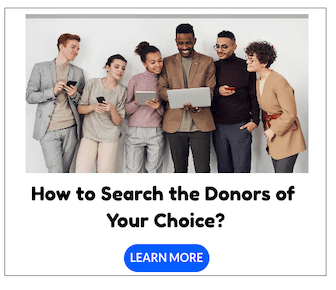 The WPHF, in partnership with the Spotlight Initiative, will finance eligible projects in Haiti. Projects can only cover this one country. Projects involving several countries will not be accepted.
The WPHF / Spotlight joint call will focus on local civil society organizations working on gender-specific protection issues and the elimination of violence against women and girls, in contexts of peace and security and in humanitarian contexts. Particular attention will be given to applications relating to the various correlated forms of discrimination against women and girls who are marginalized and excluded, inter alia, because of their poverty, ethnicity, disability, age. , their origin, their migratory status or their HIV status. This is fully in line with the 2030 Agenda and the principle of leaving no one behind in planning against the elimination of violence against women (EVAW).
Proposals should contribute simultaneously to the following two results:
Outcome 6 of the Spotlight initiative: Women's and girls' rights groups, movements and CSOs, including those facing various correlated forms of discrimination, effectively influence and advance gender equality and empowerment of women. women (GEWE) and the elimination of violence against women and girls (EVAWG), including domestic violence.
WPHF Outcome 5: To ensure the safety, physical and mental health and safety of women and girls, as well as respect for their human rights, the following measures are necessary: prevention of acts of violence, facilitation of access services for victims of violence and strengthening of accountability mechanisms.
Funding Streams
The call for proposals aims to meet the needs of female local organizations weakened by the crisis of e
Covid
– 19, with two (2) of funding:
Funding Stream 1: Operating Grant: $ 2,500 to $ 30,000

This grant program is contributing operating with local organizations of civil society for women working on d es issues of peace, security and humanitarian aid so that they can continue to operate during the crisis Covid-19 . Applicant organizations will need to demonstrate how the current crisis is affecting their organizational and financial capacities, and how the contribution of the WPHF will enable them to cope with the pandemic. This contribution will fund a limited range of activities to support the development or strengthening of capacity operational to e the CSOs. The objective of this funding program is NOT to finance the implementation of a project.

Funding Component 2: Project Funding: USD 30,000 to USD 200,000

This aspect of funding will support projects contributed a nt to achieve the result 6 of Spotlight initiative and the result of 5 WPHF. These projects can be designed to directly address the pandemic of Covid – 19, provided they contribute indirectly to these results.
Duration
All civil society organizations can apply for grants for up to two years.
Eligibility Criteria
Are authorized to apply:
International organizations, national and local women's rights, feminist or civil society, led by women and demonstrating experience proved to work with the women and the girls in Haiti. Organizations land and community organizations, local are particularly encouraged to die apply. Joint projects are allowed and encouraged.
To be considered a "feminist or women's rights organization", the organization must commit to combating multiple / correlated forms of discrimination as well as advancing gender equality and women's rights in the formal statement of its mission / vision.
The organization must work to transform the underlying factors / systems / structures, including patriarchy and power dynamics between the sexes, that perpetuate gender-based violence .
An "organization led by women" should have a woman at its head in the role live rice / CEO of the organization.
Other CSOs must bring proof of experience in the fight against violence against women and girls, gender inequalities and / or women's rights.
The funds for women are particularly encouraged to submit applications to expand the financing for a larger sample of civil society.
The funds for women who are not registered in the country of implementation of the project can apply in partnership with a development partner implemented locally saved as a lead plaintiff.
The following people are NOT eligible to apply for a WPHF grant :
Organizations offering intervention in several countries;
Organizations offering intervention in a country different from the eligible country;
The organizations / applicant s Principa ows that are not legally registered in the implementation of country;
Government agencies or institutions;
United Nations agencies or United Nations country teams;
The details;
The entités the private sector;
Universités and the educational institutions
For more information, visit https://procurement-notices.undp.org/view_notice.cfm?notice_id=67879