Deadline: 20-Jan-23
Internews' Earth Journalism Network (EJN) is offering up to 10 reporting grants to journalists in Belize, to support the production of in-depth stories on the protection, conservation and management of reef health and the advancement of a sustainable Blue Economy Agenda.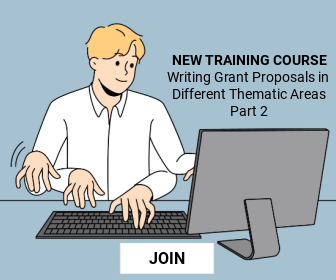 At this juncture, accurate and engaging media coverage will be crucial to inform the public and hold policymakers involved in marine resource management accountable for their commitments. Internews' Earth Journalism Network is pleased to award 10 story grants to Belizean journalists to improve the quality and quantity of reporting on the environmental health of the MAR and the country's progress towards shoring up a blue economy. In addition to funding, selected journalists will receive support from experienced mentors through the story production process. Mentors will provide guidance, feedback and edits to the story before publication.
Story Themes  
They aim to support the production of 10 stories that raise awareness about the sustainable use of ocean resources for economic growth in Belize, and initiatives to improve livelihoods and jobs while preserving the health of the ocean ecosystem.
Examples of stories they are interested in supporting include (but are not limited to):

How can a Blue Economy help to achieve SDG14, without undermining other goals of the 2030 Agenda at the same time?
What role do science and innovation play in achieving a Blue Economy in Belize?
What are the challenges in monitoring and regulating marine protected areas in Belize, and in what ways are these challenges best overcome on the ground?
How is the country ensuring the use of its marine resources is sustainable?
What does Blue Economy mean for coastal and local communities, and how can they be involved in supporting the transition toward it in Belize?
What aspects of Blue Carbon are promising for Belize? What aspects are less promising?
Policies and strategies to enable sustainable coastal development and reef management.
The effects of climate change, tourism development and environmental degradation on the Mesoamerican Reef (MAR) and coastal communities.
Success stories and gaps in Belize's Blue Economy: what is working? What needs improvement?
How is Blue Economy linked to disaster risk management and how this would be addressed in Belize?

Collaborative efforts by governments, organizations and decision-makers that support the transition toward a Blue Economy.
They encourage stories that report on potential solutions and highlight how vulnerable communities are responding to climate change, tourism development and environmental degradation on marine ecosystems.
Issues that have already received a lot of media coverage or don't provide fresh angles are less likely to be selected.
Funding Information
10 story grants of USD 1,400 each
Eligibility Criteria
Journalists from Belize are welcome to apply. They especially invite applicants who identify as:

LGBTQIA+
Ethnic/Cultural/religious minorities
Indigenous peoples
Persons with physical challenges and/or cognitive impairments

Groups of journalists, including from different countries, who wish to submit a joint application are eligible. However, the application must be made in the name of one lead applicant. Lead applicants are responsible for communicating with EJN and receiving funds on the group's behalf, if awarded.
For the purposes of this grant opportunity, they will accept applications in English. Unfortunately, they do not have the capacity to consider applications in other languages at this time. Applicants must either have a working understanding of English or have a translator available to assist with communication with Internews staff.
Applications are open to journalists working in any medium (online, print, television, radio, multimedia). They welcome applications from early-career journalists and experienced reporters with a track record of covering ocean issues.
They encourage applications from freelance reporters and staff from all types of media organizations – international, national, local and community-based.
EJN reserves the right to disqualify applicants from consideration if they have been found to have engaged in unethical or improper professional conduct.
For more information, visit https://earthjournalism.net/opportunities/reporting-on-marine-ecosystems-and-the-blue-economy-in-belize