Deadline: 31-Jul-20
The GEF Small Grants Programme (SGP) is seeking applications for Strengthening Livelihoods & Food Security by improving the Management and Use of Natural Resources.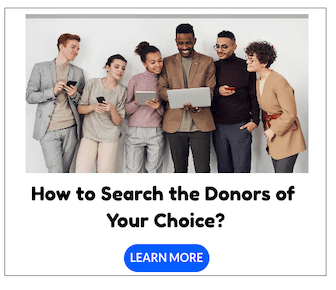 The GEF Small Grants Programme (SGP) is a corporate programme of the Global Environment Facility (GEF) implemented by the United Nations Development Programme (UNDP) since 1992. SGP grant-making in over 125 countries promotes community-based innovation, capacity development, and empowerment through sustainable development projects of communities' local civil society organizations with special consideration for indigenous peoples, women, and youth.
SGP projects support biodiversity conservation, climate change mitigation and adaptation, prevention of land degradation, protection of international waters, and reduction of the impact of chemicals, within a sustainable development framework that promotes sustainable livelihoods and citizen empowerment.
Objective
The general objective is to contribute in the realization of environmental and sustainable development in the drylands of the Sahel region through synergetic organizational collaboration while the specific objective is to harness, promote and scale up community-based solutions to climate change adaptation in agriculture and the management of natural resources in drylands of the Sahel through agro-ecological approaches.
Funding Information
Grant funding available for the activity is up to a maximum of US$ 150,000.
Eligibility Criteria
A trusted nonprofit entity with a high reputation and is working or will be ready to work in all of the following countries: Mali, Cameroon, Senegal, Niger, Djibouti, Burkina Faso, Ethiopia.
A nonprofit entity with a commitment to empowering the local community and CSO stakeholders as well as the ability to work closely with the government and support development agencies to participate, to make the overall effort truly regionally driven with a focus in participating countries.
A nonprofit entity with proven experience in promoting and sustaining the initiatives that incorporate the benefits of climate change adaptation by restoring the productive and protective capacities of degraded lands and improvements of natural resource management (water and soil conservation, rehabilitation of communal agro-sylvo-pastoral facilities/infrastructures (traditional water wells, ponds, rangelands, etc.)
An experienced entity that can build partnerships with relevant organizations, or programs that have requisite experience and expertise at the Sahelian region and global level. Proven experience in Knowledge management is a key element of the strategic partnership initiatives to ensure that all the lessons learned from the implementation of the projects are captured, analyzed and shared with key stakeholders to promote learning within and across communities at the level, among countries, and to help replicate and scale up its impact taking into consideration the specificities of each context, identification of issues and best solutions (among tested and proven knowledge products) that require policy actions and jointly advocate to influence the creation, implementation or enforcement of policies and in the mobilization of support from all concerned actors from local to global level and effective and targeted communications of results.
Limitations
Only CSO's/NGOs who have the ability or can demonstrate their potentials for working and or liaising with national entities in the countries listed under the eligibility section above.
Only entities with proven long-term mandate, experience, and interests in working with local civil society organizations and/or community-based organizations in the 7 listed countries.
The proponent is expected to have a regional infrastructure/network to be able to administer and coordinate the accumulation of information from national projects.
Minimum Requirements/Qualifications
Expertise in natural resource management or biodiversity conservation in dryland ecosystems, with proven records of advocacy. Communications and knowledge management processes;
Proven experience in linking small holder producers to domestic and international markets as well as to existing networks promoting sustainable drylands food systems;
Proven experience in working with diverse value chain stakeholders including producers, intermediary value chain actors and consumers;
Proven experience in organizing international communication campaigns and events to raise awareness on the sustainability and marketability of sustainably produced food and food products.
Administrative capacity of at least 5 staff.
For more information, visit https://www.ungm.org/Public/Notice/111202