Deadline: 26-Sep-21
The UN Women has launched a call for proposals for mechanisms implementation to protect women and girls rights and capacity building of local actors to promote the contribution of women to development and social cohesion in Tunisia.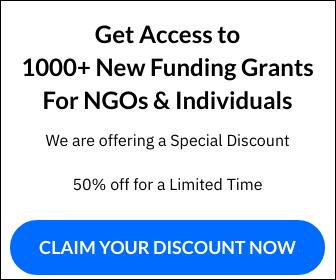 Areas of Work
The UN Women aims to achieve results under the following areas of work:
Implement mechanisms to protect the rights of women and girls and prevent violent extremism: focus on supporting the establishment of protection mechanisms for women and girls victims of violence and identifying needs in terms of human rights development and prevention of violent extremism.
Raise awareness and strengthen the capacities of actors at the local level: through trainings and tools to promote the contribution of women to social development and cohesion.
Lots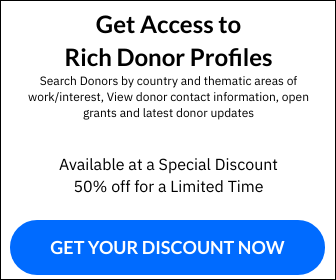 The mission of the implementing partner and the lines of collaboration consist of three sets of activities (spread over three lots):
Lot : implement mechanisms for the protection of the rights of women and girls and the prevention of violent extremism (estimated workload of around 35h / d): Organize meetings with United Nations agencies in Tunisia, regional police stations for women's, family and children's affairs, representatives of the Ministry of Social Affairs, the chairmen of the women's and family commissions or equal opportunities between the sexes, the community police, the media at the level of each governorate and other actors concerned, in order to discuss the implementation of the mechanisms of women's rights and the mechanisms of prevention of the violent extremism.

Carry out research on the existing mechanisms for the protection of women's rights and the prevention of violent extremism in the seven communes in the South, to be disseminated to the communities (conduct interviews with stakeholders and the various actors by governorate, etc.)
Identify the necessary human rights needs and the prevention of violent extremism. Support the establishment of protection mechanisms for women and girls victims of violence in seven municipalities in the south.
Carry out at least three awareness-raising workshops for the SC, representatives of local media, representatives of ministries at the governorate level and other actors concerned on the mechanisms of protection of women and girls victims of violence and prevention against violent extremism:

21 members of the municipalities
24 representatives of the ministries at the governorate level (each with eight ministries:

Women; Social Affairs, Youth and Sports, Interior).
14 representatives of CSOs and unions:
14 representatives of local media.
Lot 2: Strengthen the capacities of target populations through training workshops (estimated load around 20h / d)

Capacity building of civil society, local authorities, the private sector and men on the importance of political and social leadership of women and entrepreneurial practices of young people and women in seven municipalities in southern Tunisia promoting cohesion social, economic development and peacebuilding
Strengthening the promotion of female leadership, equality, intergenerational dialogue and entrepreneurship among young people and women in southern Tunisia.

Lot: Raise awareness and engage (estimated workload around 20 h / d)

420 men and boys, family members of women trained during a research study that was launched with the same aim  Make men aware of issues relating to gender and equality between men and women, the concept gender-based violence.
Campaign and community mobilization: implementation of an awareness and community mobilization campaign targeting all stakeholders on the importance of the role of women in the promotion of resilient and peaceful communities.
Funding Information
The budget range of the proposal should correspond to the following amount: 85,000 USD (min) -95,000 USD (max).
The mission will have an estimated overall duration of 5 months divided between the months of October 2021 and February 2022, with an estimated workload of around 75 man / day.
Geographic Areas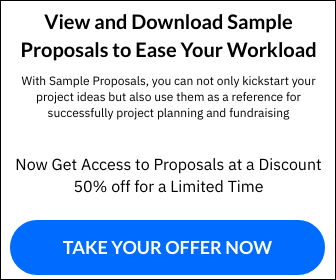 The services of this call for proposals must be carried out in seven municipalities in southern Tunisia (Governorate of Gabès: municipality of Gabès; Governorate of Medenine: municipalities of Zarzis, Ajim, Djerba and, Ben Guerdane; Governorate of Tataouine: municipalities of Tataouine and Ramada).
Eligibility Criteria
UN Women is soliciting proposals from civil society organizations (CSOs). Women's organizations or entities are strongly encouraged to apply.
Technical and operational skills required:

Core Values & Guiding Principles

Integrity: Demonstrate consistency in the defense and promotion of UN Women values in actions and decisions, in accordance with the United Nations Code of Conduct.

Professionalism:

 Demonstrate professional competence and expert knowledge of relevant areas of work.
Cultural sensitivity / Valuation of diversity:

Demonstrate an appreciation of the multicultural nature of the organization and the diversity of its staff.
Demonstrate an international perspective, appreciate differences in values and learn from cultural diversity.

Basic skills

Ethics and values:

Demonstration / safeguard of ethics and integrity.
Organizational awareness.
Demonstrate knowledge of the company and good judgment.
Communicate information and ideas.
Facilitate and encourage open communication within the team, communicate effectively.

Self-management and emotional intelligence:

Create synergies through self-control.
Knowledge sharing / continuous learning:
Learn and share knowledge and encourage the learning of others.

Functional skills:

Knowledge and experience demonstrated in research related to the subject;
Proven skills in coordination and facilitation;
The ability to coordinate between different organizations;
Ability to mobilize partners to promote female leadership for resilient and peaceful communities.
Strong communication skills in Arabic and French (oral and written);
Ability to work under pressure and deliver on time;
Focus on results, flexible and equipped with problem solving skills.
Aptitude for dialogue and negotiation;
Ability to work in a complex multicultural environment;
Have a good network of national actors on the topic.
Have a pool of experts and trainers on the topic with proven experience in the field in the southern region of Tunisia.

Qualifications and experience required:

Be a legally registered national non-governmental association or organization, having its headquarters and carrying out its activities in Tunisia;
Justify previous experience in conflict resolution, gender analysis and human rights, peacebuilding, entrepreneurship and female leadership, fight against violence against women, prevention of violent extremism.
The CVs, roles and missions of team members (master student researchers; doctoral student, post-docs, or consultants with at least a master's degree in social sciences, law, economics, geography or related field),

The research team should have:

Excellent knowledge of situational analysis methods and techniques multidisciplinary gender at international, national and local level, project evaluation with at least 4 years of practical experience in similar missions,
At least (01) in-depth research experience in at least 2 of the following themes: democratic transition processes, conflict resolution, gender analysis and human rights, peacebuilding, female entrepreneurship, the social and solidarity economy, the circular economy …
Relevant references from team members in relation to missions carried out in southern Tunisia and good knowledge of the Tunisian context and the region;
Have carried out at least 3 missions of analysis of inequalities and exclusion, programming based on human rights and the integration of gender in planning in order to ensure that no one is left behind;
Having at least 2 references in capacity building / training and sensitization of various populations (government officials, civil society, population, etc.)
Relevant experience in the production of technical reports on multidimensional risk assessment, situation analysis and / or prospective for policy makers, would be an asset;
Experience in mapping actors and vulnerabilities from a development perspective would be an asset;
Knowledge of approaches and tools for analyzing cross-border and regional dynamics and mechanisms for preserving peace and preventing violent extremism would be an asset.
The capacity for training, conducting focus groups, moderation of multi-stakeholder workshops in the southern region of Tunisia, would be an asset
Perfect command of French and Arabic.
For more information, visit https://www.unwomen.org/en/about-us/programme-implementation/2021/09/call-for-proposals-mechanisms-implementation-for-the-protection-of-women-and-girls-rights-in-tunisia