Deadline: 27-Jan-23
The United Way of Haldimand and Norfolk (UWHN) is now accepting funding applications from non-profit organizations for the 2023-2024 funding year.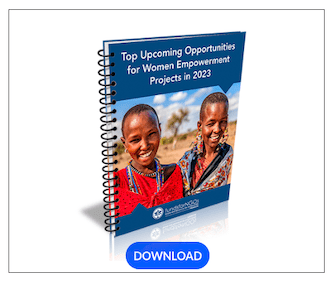 Focus Areas
Funding is available for programs targeting their three main focus areas: All That Kids Can Be, From Poverty to Possibility, and Healthy People, Strong Communities.
Program Funding Criteria
For a program to be considered for funding, the following mandatory requirements must be met in the sole opinion of UWHN. Applications for programs not fully complying with the mandatory requirements will be deemed non-compliant and will be given no further consideration.
Application is submitted in the prescribed format and prior to the deadline.
Activities will occur in the counties of either Haldimand or Norfolk or the Mississaugas of the Credit First Nation.
Application includes a Program Budget that shows the total cost of the program and what percentage of the program cost is to be covered by United Way funding.
Proposed Program must address one or more of the United Way Focus Areas.
The program has clearly defined goals and outcomes.
The program has an evaluation plan.
The program is supported by a sound financial plan for a positive future outlook.
The program attracts or has the potential to attract community support & resources.
Requirements
For an agency to be considered for funding, all of the following mandatory requirements must be met in the sole opinion of UWHN.
The agency is a registered charity.
The agency has a volunteer Board of Directors.
The agency is not in receipt of a Notice of Breach of any existing contracts with United Way of Haldimand and Norfolk.
The agency is committed to complying with all Ontario Human Rights Legislation.
The agency confirms that funding, if awarded, will not be used to replace or duplicate existing funding, to pay a pre-existing debt, or to pay for any liabilities incurred before any funding agreement has been signed.
The agency has demonstrated history of accountability in meeting terms and conditions of previous funding allocations (if applicable).
The agency agrees to submit future Annual Financial Statements and Annual Reports automatically during the life of their funding agreement if receiving multi-year funding.
The agency demonstrates sound management and governance practices.
The agency is able to respond to community needs when and if they arise.
The agency is willing to complete mandatory reporting.
The agency demonstrates effective use of resources (financial and human resources).
The agency agrees to abide by all Appendices which form a part of this application.
For more information, visit UWHN.