Deadline: 4-Oct-21
The Community Foundation for Northern Ireland has launched its Cancer Support Funding Award to enable charities to provide a wide range of support services for cancer patients throughout NI, and will cover key areas in the cancer pathway; from pre-diagnosis, through to palliative and end of life care.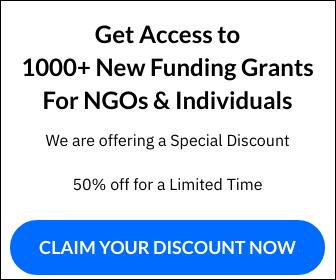 These services are key support mechanisms towards the implementation of the Cancer Recovery Plan and the Cancer Strategy, and important in working towards the Department's aim of building cancer service capacity in communities.
Funding Information
The Community Foundation is delighted to open the Cancer Charities' Support Fund with a value of £10m on behalf of the Department of Health.
The Cancer Charities' Support Fund will provide support of between £5,000 and £30,000 for cancer charities.
Funding considerations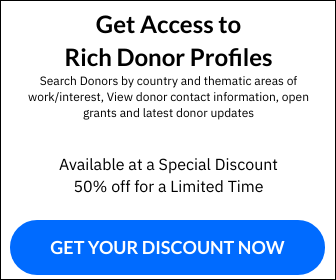 Projects must align with the aims and delivery of the Recovery Plan and must not be seen as a replacement for Trust commissioning, or any other statutory funding support
Priority will be given to organisations that are delivering projects to support cancer services through the provision of practical support and help to patients with cancer and their families
Projects may support cancer services through the provision of advice, training, advocacy or research aimed at furthering issues/rights of cancer patients with government or other statutory bodies
Innovative cancer service projects, or those of a pilot nature, which have the potential to enhance supports in the longer term, would be particularly welcome
Joint applications from organisations for shared staff will be welcomed. Applications from organisations proposing to work together will also be considered, however, they will require the application to be submitted in the name of one lead eligible organisation
Applications should demonstrate a need and ensure that a methodology is in place to determine how progress against a relevant outcome(s) will be measured.  They would expect to see clear details of how the project will be evaluated within the application
The assessment of applications may include consideration of the sustainability of the service to be delivered in the proposal
The assessment of applications may include consideration of the geographical coverage of beneficiaries and/or projects
What can be supported
Projects which support delivery of at least one of the outcomes
Costs associated with project delivery only
Proposals will be particularly welcome which focus on supporting those living in rural communities, and from the lesser heard/excluded or marginalised communities
Delivery of Departmental objectives as outlined in strategic frameworks
Funding for research linked to cancer patient experience will also be eligible, and
Consideration of other sources of funding may be applied, for example: if the applicant is applying and/or in receipt of funding from any other DoH fund, or support from a Trust, the Foundation may prioritise funding for other applicants who have not accessed other such sources of funding
Costs associated with IT equipment, providing it will support service delivery and enhance a particular service
Volunteer expenses, including training
Eligibility Criteria
The charity must be providing or funding services in Northern Ireland. These services should be focused predominantly on people living with cancer, or their support structure
Charities must be registered or awaiting registration with the Charity Commission.
For more information, visit https://communityfoundationni.org/grants/the%e2%80%8c-%e2%80%8ccancer%e2%80%8c-%e2%80%8ccharities%e2%80%8c-%e2%80%8csupport%e2%80%8c-%e2%80%8csmall-fund%e2%80%8c-%e2%80%8c/