Deadline: 15-Mar-23
The ifa (Institut für Auslandsbeziehungen) has announced the applications for its Cross Culture Programme (CCP) Synergy Connecting Civil Societies to promote tandem cooperation between civil society organizations from Germany and one of the 45 CCP partner countries that want to implement a joint project and network sustainably.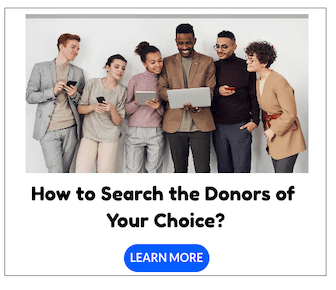 Short stays by employees of the cooperating organizations are funded, as are purely online collaborations and hybrid forms of collaboration. The subject of the cooperation can be, for example, the planning and implementation of joint events, fact-finding missions, research or artistic projects as well as the preparation of publications of various kinds. The program thus stimulates exchange between civil society actors across national borders.
Areas
If possible, both organizations work in a similar field of work, which lies in one of the following areas:
What does the promotion include?
CCP Synergy supports the two cooperating organizations with a total of 4,500 euros.
The funding is available for the following purposes:

Traveling expenses
Accommodation
Meals according to the valid daily rates
Health insurance
expense allowances
Other program-related expenses such as visa costs, among others
In addition to financial support, the ifa supports the participating organizations from abroad with a letter of support in obtaining a visa for stays in Germany and is of course also available for questions. In principle, however, the participating organizations plan their trips independently.
Participating Countries
Organizations from the following countries are currently being funded: Algeria, Egypt, Armenia, Azerbaijan, Bahrain, Bangladesh, Belarus, Bhutan, Bolivia, Brazil, Chile, Germany, Georgia, Guatemala, Haiti, India, Indonesia, Iraq, Iran, Jordan, Kazakhstan, Qatar, Kyrgyzstan, Colombia, Cuba, Kuwait, Lebanon, Libya, Malaysia, Morocco, Mauritania, Mexico, Nepal, Oman, Pakistan, Palestinian Territories, Moldova, Russia, Saudi Arabia, Sri Lanka, Sudan, Tajikistan, Tunisia, Ukraine , Uzbekistan, United Arab Emirates.
Eligibility Criteria
There's no specific guideline regarding the legal form of the collaborating organisations. NGOs, registered associations, limited companies, foundations, universities and other organisations are welcome to apply to CCP Synergy.
Requirements
CCP Synergy is aimed at employees from two organizations who plan to work together. One of the organizations must be based in Germany, the other must be based in one of the CCP partner countries. Organizations that are in the process of establishing contacts or want to work together for the first time are expressly invited to apply for CCP Synergy. Former participants of the CCP Fellowships can also apply for CCP Synergy with their organization.
Organizations must be officially registered in their country (a certificate of registration must be attached to the application).
For more information, visit ifa.