Deadline: 25-Nov-22
The Vale of White Horse District Council is now accepting applications for the Climate Action Fund.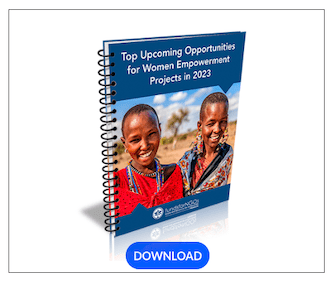 The Vale of White Horse District Council recognises the importance of their shared responsibility to protect the planet. Their Corporate and Climate Action Plans detail their aims and targets to help the District thrive and tackle the Climate Emergency. They want to inspire and enable their communities to take action and have developed this fund to enable groups across the Vale to do so.
Projects could focus on areas such as:
Funding Information
Their Climate Action Fund has grants from £250 to £5,000 on offer per project to help tackle climate change, with a total of £50,000 available.
What kind of work/services can they fund?
To meet the criteria for this fund, they would like projects to effect and drive change, making a positive impact on the climate through:

Increasing awareness and knowledge of the climate emergency
Encouraging residents and/or groups that are at the beginning their journey to take action to address the climate emergency. If you are an established group they would like you to support and encourage potential new members
Building community connections and cohesion
Embracing through working in partnership. For example, this could include doing a project in partnership with a local community sports team
Appropriate projects could include, but are not limited to:
Organising a community clothes/toy/household items swap and/or loan scheme to support waste minimisation
Building a community wildflower garden with signage which explains the importance of wildflowers and biodiversity to the environment
Organising and hosting a community learning event on climate action
Replacement of existing flood lighting at local tennis court to LED lighting
Putting in cycle racks by the local shops/services and enhancing wayfinding in a local community to encourage walking and cycling as alternative modes of transport
Basic Rules of the Scheme:
Projects must take place within Vale of White Horse district for the benefit of Vale residents
You can apply for revenue costs or capital items
They can fund up to 100 per cent of the total cost of a project (budget permitting)
The project must complete within 12 months of the award decision
Any unallocated budgets at the end of the financial year will return to the council's general reserves
The 2022/23 scheme will be open for one round
A decision will be made within approximately six weeks of the scheme closing
Eligibility Criteria
Town/parish councils and parish meetings
Town/parish councils can collaborate with local unconstituted groups and apply on their behalf
Local 'not for profit' organisations, this can include a company limited by guarantee which does not distribute any surplus it makes to its members, whose primary purpose is to benefit the residents of Vale of White Horse who can:

Provide with their application a copy of a recent bank statement in the name of the organisation applying (no more than two months old)
Provide on request a copy of the organisation's detailed financial records e.g. income/expenditure/reserves for the most recent complete financial year– or projections for new organisations
Provide on request a copy of their governing document (like a constitution, set of rules, articles of association etc) that demonstrates they are a 'not for profit organisation' and the project they are applying for matches the organisation objectives
Confirm their organisation has named officers, members, or trustees on a management committee/board. To mitigate against any misuse of a grant or to the council's reputation from this relaxed criterion to apply for a grant, officers will request the governance and financial documents for every fifth application, and any organisations who have not received council funding in the last 12 months.
Ineligible
Other local authorities/public sector bodies (for example other district councils, NHS trusts). Please note: Town/parish councils and parish meetings are eligible to apply
Schools, colleges, universities
Groups who raise funds on behalf of or will improve/create facilities that will predominately benefit an ineligible organisation
Individuals (this includes making any payments to individuals on behalf of community groups)
Profit-based businesses (private businesses)
Political and lobbying groups
Organisations who operate a grant scheme of their own or who budget for giving grants/donations in their annual budget. Please note: Town/parish councils and parish meetings are eligible to apply
Nationwide organisations (except where they have a local constitution and/or local bank account. They may also make exceptions if a project clearly relates to a local hub/branch of the organisation)
For more information, visit Vale of White Horse District Council.
For more information, visit https://www.whitehorsedc.gov.uk/vale-of-white-horse-district-council/community-support/grants/climate-action-fund/