Deadline: Ongoing Opportunity
The Community Trust South is pleased to announce an open call for its General Grants Program.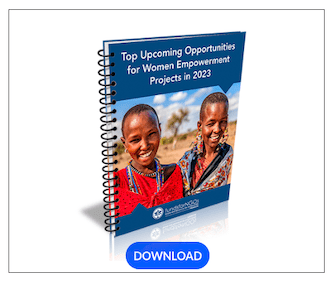 Categories
They offer a range of other special funding programmes which have separate application forms and processes including:
Compete Fund
Principals Discretionary Fund
Schools and early childhood and playground funding
Kapa haka uniform funding
Funding for Individuals
Pillars
Types of Grants
Project Grants

These grants are for specific one-off community projects.
For projects with total project costs of under $20,000 a grant of between 15-40% will generally be considered
For projects with total project costs of over $20,000 a grant of between 20-30% will generally be considered
The Trust will approve only one project grant for an organisation made under general grants, within any 12-month period

Operating Grants

These grants are not restricted to a specific project or programme but are for the ongoing day to day costs of running an organisation. Generally they are up to 15% of an organisation's total annual expenses.
You can also apply for a one-off project grant from time to time, but you will need to do this at the same time as your operating grant and on a separate application form.

Multi-Year Operating Grants

These are by invitation only and generally their support is for three years.
A three-year funding commitment means that it isn't necessary for you to submit a formal application every year, as funding for Years 2 and 3 is approved in principle and is confirmed each year subject to you submitting accountability reporting.
Funding Information
Grants of up to $75,000 are available for projects, organisations, services and events that help them to support thriving communities.
They have a simplified process for applications requesting $10,000 and under and decisions are generally made within 6 weeks of receiving your application.
Applications requesting between $10,000 and $75,000 involve a more detailed process and decisions can take up to 8 weeks from receiving your application.
What they look for?
Project alignment with their strategic plan
A clear understanding of the identified need, gap or opportunity supported by evidence
Awareness of current and future trends in the field the application relates to, such as community demographics
Degree to which the project complements other existing initiatives
Level of community benefit – projects for the exclusive benefit of a limited number of people will be a lower priority
Applicant commitment to the project
Credibility and capability of the organisation and ability to deliver
Strength of community support
Demonstrated connections, consultation and/or partnerships such as with communities, between organisations, across levels within sectors or across sectors
Demonstrated need for funding and provision of a comprehensive and realistic budget
Extent that other funding sources have been explored and secured
Ongoing viability and sustainability of the project in the longer term
Extent that the project demonstrates value for money i.e. extent of community benefit relative to level of grant funding sought
Extent of understanding of the likely outcomes and community benefit (i.e. who, how many and likely changes) and how this will be measured
Project responsibility
Risks associated with project
Eligibility Criteria
Non-profit organisations that are a legal entity and operating in their area – Southland, Queenstown, Glenorchy, Arrowtown, Tapanui and Heriot areas can apply including:

An incorporated society or an incorporated charitable trust
A company with charitable purposes that is registered with Charities Services

Non profit organisations established under the Local Government Act 2002, Maori Trust Boards Act 1955 or Education Act 1989
If you aren't a legal entity you can apply for up to $2,000 and you will need to have a set of rules, minutes of meetings and have a bank account in your group's name. Otherwise you will need to work with a Funding Partner to apply.
Ineligible
Commercial and for profit organisations
Political or advocacy/lobby groups
For mor information, visit Community Trust South.
For more information, visit https://www.communitytrustsouth.nz/what-we-fund/general-grants/