Deadline: 11-Mar-21
Culture Fund of Zimbabwe Trust's Creative Actions, supported by the European Union Delegation to Zimbabwe, launched its 2nd Call for Proposals to strengthen capacities for Zimbabwean artists, cultural practitioners, and institutions, creative civil society organizations, private operators involved in creative industries, arts associations, and professional networks as well as arts education institutions.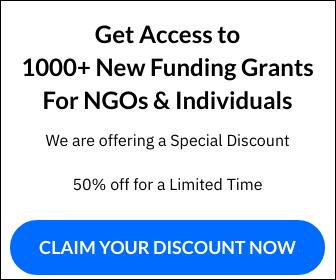 Creative Actions aims to facilitate and strengthen the growth of Zimbabwe creative sector and their capacities to promote equitable access, inclusive participation and benefitting from artistic and cultural expressions by all citizens. It seeks to help improve social cohesion, gender equality and livelihoods. Projects implemented in the digital environment but impacting a diverse and wide range of publics will receive special consideration.
Objectives
The objectives of the call for proposals are: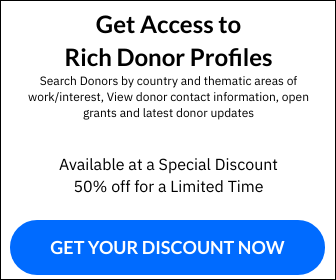 To improve creativity skills, knowledge, and other capacities of arts and culture practitioners and or their organizations/, groups to enable them to improve their livelihoods and meaningfully contribute to the growth of the arts and culture sector.
To enable people to access artistic and cultural expressions that promote social cohesion, free expression, gender equality and development through supporting innovative projects from artists, cultural practitioners and creative civil society organization.
Funding Information
LOT 1: Minimum of USD6, 000 and a maximum amount of USD50, 000 (The indicative allocation for grants under this category is USD100, 000);
LOT 2: Minimum of USD500 and a maximum amount of USD5, 000(The indicative allocation for grants under this category is USD50, 000).
Eligibility Criteria
Nationality

Zimbabwean nationals and permanent residents of Zimbabwe with proof of residence.

Who qualifies under Creative Civil Society?

Artists, cultural and creative actors;
Apex bodies and consortia in the creative sector;
Arts associations and professional networks;
Arts education institutions;
Schools, colleges, vocational training institutions, and universities;
Community-based organizations (CBOs);
Trusts;
Non-Governmental organizations;
Other non-state actors or not for profit-making institutions; Note: The Culture Fund definition of Civil Society Organization (CSOs) is guided by the UN Reporting Guidelines, which defines it in a footnote.

Activities that qualify for support: ONLY project proposals containing activities that fully comply with the COVID-19 guidelines and demonstrate adaptability to different stages of lockdown measures by the government of Zimbabwe will be considered. The types of activities eligible for financial support include the following:

Social media project-based with a clear demonstration of responding to the call objectives.
Project activities that can be executed within digital spaces; supporting youth to enhance digital media and Information Communication and Technology (ICT) use for driving music, comedy and other visual and audio artistic products as genres of creative society.
Projects that promotes Zimbabwe abroad o Projects that promote artists within Zimbabwe.
Mobility of creative and projects activities that aim to export cultural goods and services out of Zimbabwe and within Zimbabwe.
Training, mentoring, accompaniment of creative CSOs'.
Capacity building of artists and cultural practitioners in areas in the Creative Industry Value Chain such as professionalism, communication and marketing, leadership, entrepreneurship, sustainable natural resource use, resource mobilization and other technical skills to nurture their talent.
Information and knowledge sharing platforms among creative CSOs.
Engagement and interactive dialogue with sector authorities and development partners.
Support creative industries led by youth and women to improve livelihoods.
Development or scaling up of innovative arts and cultural actions.
Festivals, community theatre and actions that enhance diversity and promote indigenous groups' and talents.
Support artistic media production and dissemination (drama, audio-visual, music) to raise awareness about peace, gender equality and tolerance.
Support and promote the revitalization of positive traditional practices that reinforce unity, shared identity and mutual respect.
Selection Criteria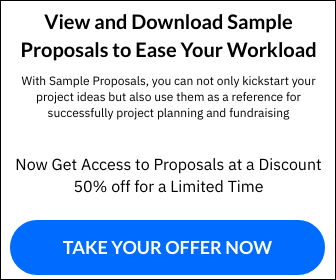 Selection of sub-granted projects:
Phase 1- Initial screening: The Culture Fund will collect grant applications submitted within the deadline and carry out an initial screening for compliance with the selection criteria contained in the guidelines (e.g. eligibility of applicants, submission of both the application form and budget, replies to all sections of the application form, etc.).
Phase 2-First Assessment with the Selection Committee (SC): This includes an assessment of all proposals to give an initial scoring after seeing whether the projects deserve to be granted funding or not. After such an assessment is carried out, the entire proposal will be submitted to phase 3 for the PSC. The Selection Committee SC will examine the proposals received using a common matrix for assessment, based on the evaluation criteria and leading to the initial scoring. Applications having reached the score threshold of 75% will be shortlisted.
Phase 3-Final Assessment with the Project Steering Committee (PSC): The PSC will make a final review of the assessment process before giving final award. The assessment of project proposals will be completed within approximately 8 weeks after the deadline for submission of proposals. The final award meeting will be held in Harare.
Phase 4- formal notification of the outcome: Once successful, grant applicants have been formally notified of the outcome, they will be asked to provide relevant administrative information about their project to the Culture Fund. Further to the completion of this step, a grant contract will be signed with sub-grantees. The final list of selected projects will be shared with the EU Delegation for Zimbabwe. Unsuccessful applicants will be informed of the outcome of the process. A prioritized reserve list will enable that, in the case successful applicants do not finally sign the grant contract, other applicants can take their place.
For more information, visit https://www.culturefund.org.zw/creative-actions