Deadline: 27 August 2018
The Department of Foreign Affairs and Trade (DFAT) is seeking applications for the first Round of its "Australian Aid: Friendship Grants" that aims to bring a new and diverse group of partners from across Australia to contribute to the delivery of Australia's aid program.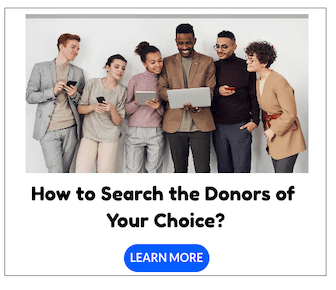 The program is designed to support organisations to expand or enhance their existing international development work in the Indo-Pacific region through financially supporting a specific activity within a wider program of work. The Friendship Grants program provides the Australian Government with an opportunity to:
engage new partners in the Australian aid program;
strengthen connections between Australian communities and communities in the Indo-Pacific region; and
promote the UN Sustainable Development Goals.
Funding Information
Eligible organisations may apply for one-off annual grants of between AUD$30,000 and AUD$60,000 (GST exclusive) to fund a specific Activity that makes up part of organisation's longer-term work.
Funding is for a time-limited Activity of no more than 12 months' duration.
Eligibility Criteria
To be eligible for a Friendship Grant, applicants must be an Australian community organisation that:

is not currently accredited with DFAT (ie. not an Australian NGO Cooperation Program (ANCP) partner);
has a proven record in implementing activities in Overseas Development Assistance (ODA) eligible countries in the Indo-Pacific region;
has letter of support from an in-country authority; and
has existing relationships with in-country communities that assist in the planning and implementation of activities on the ground.

Eligible organisations must be not-for-profit and registered with the Australian Charities & Not-for-Profits Commission, a state or territory regulator, or the Office of the Registrar of Indigenous Corporations; eg.

membership-based organisations;
professional and peak bodies; and
local government associations.

The organisation must also be:

a legal entity able to enter into a legally binding agreement;
where applicable, registered for the purposes of GST;
permanently located in Australia;
an Australian bank account holder; and
able to provide supporting documentation as outlined in 'Attachments to the Application'.

The goal of the Friendship Grants program is to engage a diverse group of Australian community organisations in the delivery of Australian aid in region.
The group of successful applicants will include, as far as possible, an overall mix of:

groups reflecting Australia's cultural and demographic variety;
type and size of organisations;
type of Activity being undertaken; and
geographic spread of organisations from across Australia.

Applications from consortia are welcome, provided there is a lead applicant who is the main driver and the other entities are eligible as per the list above.
How to Apply
Applicants can apply online via given website.
For more information, please visit Friendship Grants.