Deadline: 4-Mar-23
The Department of State's Bureau of International Security and Nonproliferation, Office of Export Control Cooperation (ISN/ECC) is pleased to announce a new funding opportunity through this Notice of Funding Opportunity (NOFO): Counter IED work in Tanzania – Mozambique Border.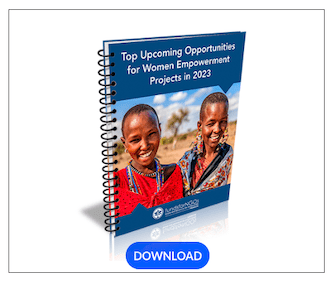 The purpose of this award is to strengthen partner counter-IED capabilities to prevent malign actors from exploiting border weaknesses to their advantage.  The presidents of Tanzania and Mozambique recently signed a joint peace accord on security and defense, providing a new path for addressing operational and knowledge gaps along their shared border.
Under this NOFO, ISN/ECC seeks proposals to advance U.S. foreign policy and national security priorities by supporting initiatives that make decision-making structures and processes in fragile, conflict, or crisis-affected contexts more reflective of and responsive to the needs and perspectives of partner states to ensure strategic trade control systems meet international standards and by engaging on bilateral, regional and multilateral levels with foreign governments to aid in the establishment of independent capabilities to regulate transfers of weapons of mass destruction, WMD-related items, conventional arms, and related dual-use items, and to detect, interdict, investigate, and prosecute illicit transfers of such items.
Goals and Objectives
ISN/ECC expects that the Activities and Outcomes of this Award will work towards the following ISN Goals and EXBS Program Objectives:

ISN Goals

Prevent and Respond to Proliferation of WMD, Missiles, and Destabilizing Conventional Weapons and Technologies

Strengthen Other States' Capabilities to Counter Proliferation .

EXBS Objectives – Border Security Operations

Improve partner border security infrastructure
Improve partner WMD or CBRNE detection and response capacity.
Funding Information
Award Ceiling: $493,827
Award Floor: $493,827.
Deliverables/Activities
Many East African officials have an incomplete capacity for IED mitigation and management, technical knowledge, and procedures. This not only includes the detection of IEDs, but also the movement of component parts at various points of entry. EXBS looks to address both with a sustainable and impactful counter-IED training program. This includes conducting land and maritime counter-IED investigations and interdiction operations in both Tanzania and Mozambique.

Attack the Network: The prospective grantee will leverage existing gap assessments to identify key components of the regional enemy network, such as identifying where, how, and with whom precursors and electronics move from marketplace to fabrication to installation.
Defeat the Device: The prospective grantee will develop and deliver trainings on how to mitigate and neutralize IEDs where they are implanted. The curriculum should include a basic understanding of counter-IED operational tactics and techniques such as route clearance, device neutralization, explosive detection and disposal, and vehicle and personnel protection.
Prepare the Force: The prospective grantee will develop and administer workshops for relevant security and border control officials to practice the skills taught during training.
Eligibility Criteria
Applicants should be knowledgeable of existing strategic trade control programs and best practices, including programs funded by the U.S. Government in this area, and current international trends and developments, in order to capitalize on ongoing work, and not duplicate efforts.
Applications by organizations, which do not meet the eligibility by the time of the application deadline, will result the application not being reviewed.
Eligibility for this NOFO is limited to educational and research institutions and U.S. not-for-profit/non-governmental organizations (NGOs) subject to section 501 (c) (3) of the U.S. tax code, foreign educational and research institutions, Domestic & Foreign For-Profit Organizations (must waive fee/profit), and foreign not-for-profits/NGOs and international NGOs and PIOs.
Domestic & Foreign For-Profit organizations are eligible to apply. For-profit organizations applying to this NOFO will agree to forgo their profit margins to be eligible for this competition.

Cost-Sharing or Matching: Providing cost sharing, matching, or cost participation is not an eligibility requirement for this NOFO. When cost sharing is offered, it is understood and agreed that the applicant must provide the amount of cost sharing as stipulated in its proposal and later included in an approved agreement. Cost sharing may be in the form of allowable direct or indirect costs. For accountability purposes, you must maintain written records to support all costs that are claimed as your contribution, as well as costs to be paid by the Federal government. Such records are subject to audit. The basis for determining the value of cash and in-kind contributions must be in accordance with the Office of Management and Budget's Circular 2 CFR Parts 200 and 600, entitled the Uniform Administrative Requirements, Cost Principles, and Audit Requirements for Federal Awards. In the event you do not provide the minimum amount of cost sharing as stipulated in the approved budget, ISN/ECC's contribution will be reduced in like proportion.
Other: Organizations should have existing, or the capacity to develop, requisite technical expertise, and partnerships with international entities and relevant stakeholders, including foreign government officials with broad expertise in strategic trade controls implementation. Organizations should endeavor to apply DEIA principles in their selection of partners and interpretation of stakeholders or target audience.

Organizations may form consortia and submit a combined proposal. However, one organization should be designated as the lead applicant. Organizations should submit separate proposals for each line of effort/sub-section/project identified in the NOFO.
For more information, visit Grants.gov.