Deadline: 16-Dec-21
The Department of Resources Recycling and Recovery (CalRecycle) is seeking applications for the Edible Food Recovery Grant Program to provide opportunities for the support of new and expanded edible food recovery and food waste prevention projects (food recovered for people or source reduction) in California.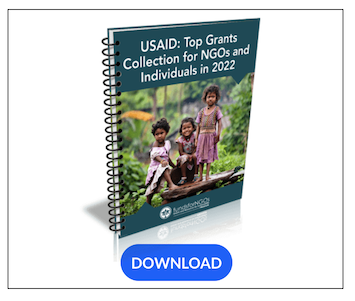 Projects must reduce the amount of food being disposed in landfills, thereby helping to achieve the state's short-lived climate pollutant goals.
Projects
Food Recovery Projects. Projects that result in food that would otherwise be destined for landfills, being recovered and distributed to people. Any food waste residuals from the food recovered must be composted, sent to a digester, used as animal feed, or otherwise diverted within the project service area, if available.
Food Waste Prevention Projects. Projects that prevent food waste from being generated and becoming waste that is normally destined for landfills. Food waste prevention projects are only eligible if the proposed grant project includes an edible food recovery project. Examples of food waste prevention projects include:

Modernizing production and handling practices to prevent and reduce food preparation waste.
Identifying and modifying ordering practices that result in measurable decreases in food waste.
Creating and expanding education and outreach programs that result in quantifiable reductions in food waste.
Funding Information
$2,850,000 available for fiscal year (FY) 2021–22
$1,900,000 available for fiscal year (FY) 2022–23 (subject to FY 2022?23 budget approval, and funding availability)
$150,000–$250,000 per grant award
Requirements
The project(s) must be located in California.
The project(s) must increase capacity to recover edible food for human consumption.
The project(s) must result in increases in the quantity of food that is newly diverted from landfills.
"Newly diverted" means the pounds of materials that are currently being landfilled that will instead be diverted because of this project.
The Applicant must provide contracts, written agreements, or letters of intent between the Applicant and the edible food generating businesses that demonstrate their intent to donate edible food that would otherwise be destined for landfills.
Eligibility Criteria
Local governments (cities, counties, or cities and counties).

Cities, counties, and cities and counties as defined in Public Resources Code section 30109.
Regional or local sanitation agencies, waste agencies, or Joint Powers Authorities.

Nonprofit organizations (except private schools).

Nonprofit organizations must be registered with the federal government under 501(c)3, (c)4, (c)6 or (c)10 of the Internal Revenue Code, and must be registered in the State of California with the Department of Justice.
The business must be qualified to do business in California and be in good standing with all applicable California state agencies, including, but not limited to, the Secretary of State and the Franchise Tax Board.

State agencies (including offices, departments, bureaus, and boards).
University of California campuses, California State University campuses, or the California Community College campuses.
Solid Waste Facilities.
Public School Districts.
Qualifying Tribal Entities.

A Qualifying Tribal Entity is defined as a tribe, band, nation or other organized group or community, residing within the borders of California, which:

Is recognized for special programs and services provided by the United States to Indians because of the status of its members as Indians; or
Can establish that it is a government entity and which meets the criteria of the grant program.
For more information, visit https://calrecycle.ca.gov/climate/grantsloans/foodwaste/fy202123