Deadline: 15-Feb-23
The Global Irish is seeking applications for Emigrant Support Programme (ESP) to strengthen the international Irish community and its bond with Ireland.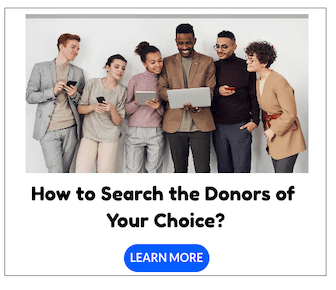 The Emigrant Support Programme is a tangible expression of the Government's support of, commitment to, and interest in the global Irish community. Through this programme, the Government wants to fund projects that will have a clear and identifiable impact on supporting and building global Irish communities. The Irish Abroad Unit in the Department of Foreign Affairs manages and coordinates the programme in partnership with Ireland's Embassies and Consulates abroad.
Categories of Funding
All funding decisions are based on the information submitted in the official application form, which must be submitted online. No hard copy application forms will be accepted.
The categories under which ESP can be applied for are as follows;

Heritage – Project involving the promotion and maintenance of Irish heritage and identity overseas.
Welfare (Elderly) – Projects that are specifically targeted at the older members of the Irish community.
Welfare (Other)- Projects involving the provision of front-line welfare services including advisory, counselling, information and outreach services to Irish communities.
Business Networks – Projects to support Irish business networks or other Irish professional networks overseas.
Capital – Projects involving the construction, refurbishment or purchase of capital assets. This includes projects related to website development and large digital/software projects.
Funding Information
In 2022 alone, there were 529 project applications from 36 countries requesting almost €23 million worth of funding for the Programme's €12.593 million budget.
Priorities and Objectives of ESP – Is your project eligible?
The Emigrant Support Programme prioritises projects which align with the objectives of the Government's Diaspora Strategy 2020-2025, with a particular focus this year on Pillar 1 of the Strategy – "Their People".
This would include new and innovative projects which strengthen ties with their diaspora and reach out to engage with those who are less connected to their existing networks, including digital initiatives, new ways of building connections and support for the vulnerable.
More specifically, projects which:

Protect the dignity, wellbeing and welfare of Irish emigrants; or
Focus on healing the relationship with their emigrants who left Ireland in crisis as a result of discrimination or as victims of institutional abuse; or
Foster greater engagement of their citizens outside the State in their democracy; or
Work to establish pathways to legal migration by Irish citizens to the US and seek solutions for undocumented Irish citizens in the US; or
Provide vital assistance to Irish citizens in distress abroad; or
Expand Ireland's digital outreach to connect with previously unengaged members of the diaspora.
Eligibility Criteria
Applicant organisations should be established as registered charities, charitable bodies or voluntary/not for profit organisations and will be evaluated on the following criteria:

The need for the project
Beneficiaries in the Irish community (including second and later generations), including their needs and vulnerabilities
The impact of the project based on clear expected outputs and outcomes
Partnerships with other statutory, voluntary and ESP-funded organisations to maximise service delivery to vulnerable Irish people
How the outcomes will contribute to the achievement of ESP's objectives
The capacity of the organisation to deliver the project
The total project cost and value for money offered
What funding has been secured from other sources for the project
The monitoring and evaluation systems in place to measure the outcomes for target beneficiaries
Commitment to good governance and best practice throughout the organisation (including e.g. financial management, fundraising strategy, inclusion policies and staff training and development)
Governing Principles
The ESP is funded through taxpayer's money and is therefore public funding. The highest levels of transparency and accountability will be applied. As part of this they require reports on the impacts and the success of projects funded as well as financial reports.
In line with regulations governing the receipt of grants from the Irish Government, all grantees must:

Clarity

Set out clearly the objectives, inputs and outputs of their funding spend:

Show clearly that funding was spent only for the business purposes for which it was provided
Seek clarification from the grantor where necessary – on use of funds, governance and accountability arrangements

Governance

Ensure appropriate governance arrangements are in place for oversight and administration of funding:

Control and safeguarding of funds from misuse, misappropriation and fraud
Accounting records which can provide, at any time, reliable financial information on the purpose, application and balance remaining of the public funding
Accounting for the amount and source of the funding, its application and outputs/outcomes

Value for money

Be in a position to provide evidence on:

Effective use of funds
Value achieved in the application of funds
Avoidance of waste and extravagance

Fairness

Manage public funds with the highest degree of honesty and integrity:

Act in a manner which complies with relevant laws and obligations (e.g. tax, minimum wages)
Procure goods and services in a fair and transparent manner
Act fairly, responsibly and openly in dealings with the Grantor
For more information, visit ESP.