Deadline: 01-Apr-23
The Public Diplomacy Section (PDS) of the U.S. Embassy in Belgrade announces an open competition for individuals and organizations from Serbia or the U.S. to submit applications for the English Language Small Grants Program.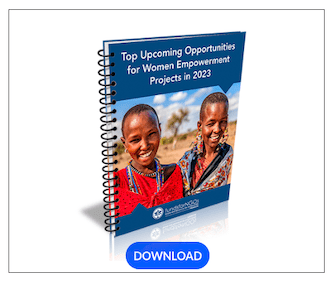 Objectives
The U.S. Embassy recognizes that knowledge of the English language offers opportunities to improve job prospects for Serbia's citizens, expand access to information and knowledge, and promote critical thinking and media literacy.  Proposals should use English to address problems or challenges faced by your community, such as brain drain, limited job opportunities, or the spread of disinformation.  Proposals may also utilize English as a bridge for increased communication and cooperation among neighbors within the Western Balkans, between citizens of Serbia and the United States, or between people from Serbia and EU member states.
Grant activities may take any number of forms, including English language camps, academic competitions, cross-border exchanges, conferences, workshops, courses, exhibits, app development, hackathons, online projects, simulations, role-playing activities, performances, or other activities.
English language small grants proposals should be crafted with a S.M.A.R.T. logic model. The objective of your activity should be: Specific, Measurable, Achievable, Relevant to the problem or challenge, and Time-based, meaning that you will meet them by a certain date.
Grantees are expected to publicize project activities, including through social media and/or traditional press outlets; and highlight U.S. Embassy support, with the logo included on project-related materials.
Themes
The Embassy seeks applications that use English language to focus specifically on the themes below.  They have included ideas about what your project could do, but they welcome creative approaches and activities.
Improving Instruction.
Engaging Students in English (High School or University Level).
Supporting Persons with Disabilities (PWDS).
Improving Job Prospects & Promoting Economic Development.
Using English for Specific Purposes (ESP).
Making Progress toward EU Accession / Western Integration.
Promoting Regional Cooperation and Stability.
Funding Information
Length of performance period: Any length of time up to a maximum of 18 months (including the evaluation period).
Number of awards anticipated: up to 10 awards (dependent on dollar amounts of the grants).
Award amounts: awards may range from a floor (minimum) of $2,000 to a ceiling (maximum) of $30,000.
Total available funding: $160,000.
Participants and Audiences
Primary audiences for proposals should be youth, students, teachers and administrators, young professionals, and/or others related to your program theme. Depending on focus, projects may have secondary audiences or beneficiaries including media, civil society organizations or wider professional audiences, which you may note in the proposal.
Participants or audiences for the proposal should be citizens or legal residents of Serbia
Eligibility Criteria
The following entities, from Serbia or from the United States, are eligible to apply:

Not-for-profit organizations, including think tanks and civil society/non-governmental organizations.
Public and private educational institutions.
Individuals.
Public International Organizations and Governmental institutions

To be eligible for consideration, Serbia-based applicant organizations must be registered in the territory of the Republic of Serbia with the Agencija za privredne registre (APR), or a relevant court.
For more information, visit Grants.gov.