Deadline: 17-Oct-22
Internews' Earth Journalism Network (EJN) is offering up to 20 reporting grants to youth journalists in the Asia-Pacific region, to support the production of in-depth stories on environmental and climate injustice.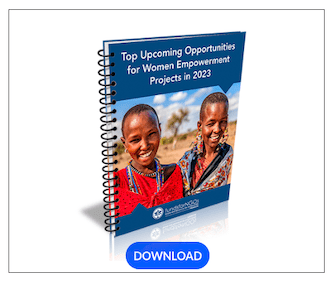 These story grants are made possible with support from the Swedish International Development Cooperation Agency (Sida) to the EJN Asia-Pacific project, phase two.
Story Themes 
Journalists are encouraged to explore under-reported environmental injustice issues while amplifying the voices of youth and vulnerable groups. Examples of topics include (but are not limited to):
The disproportionate impacts of environmental degradation and climate-driven impacts, such as forced migration, on the lives and livelihoods of vulnerable groups (including the poor, youth, women, Indigenous Peoples, ethnic minorities, people with disabilities, etc)
Efforts by youth and/or marginalized communities to defend their territories and protect their food sovereignty, land and water rights and biodiversity from the impacts of unplanned development, over-tourism, logging, mining, fossil fuel extraction,  fishing, industrialized farming, land-grabbing and other activities that threaten their surrounding environment.
Efforts by youth and marginalized communities to raise environmental awareness, adapt to and mitigate climate change, promote renewable energy, decarbonization and a just transition to net zero.
Efforts by youth and marginalized communities to expose greenwashing and protect against projects promoted as solutions to combat climate change but which end up harming local biodiversity or displacing local communities, such as bio-energy plantations, renewable energy farms, carbon credit farms, etc.
Creative and innovative initiatives led by youth to tackle climate change, biodiversity loss or other environmental issues.
They aim to support the production of stories that raise awareness about environmental injustice and amplify the voices of those most impacted.
They encourage stories that report on potential solutions and highlight how vulnerable communities are responding to environmental challenges. We are interested in supporting stories that are told in creative and innovative ways or use data to illustrate the issue and make it easier to understand.
Issues that have already received a lot of media coverage or don't provide fresh angles are less likely to be selected.
Funding Information
EJN is pleased to offer around 20 story grants of USD 1,000 each on the average to youth journalists aged 30 and below from the Asia-Pacific to produce innovative and engaging stories on environmental and climate issues in the region.
Eligibility Criteria
Youth journalists (aged between 15 to 30) from low- and middle-income countries within the Asia-Pacific region are welcome to apply. We especially invite applications from youth who also identify as:
Women
LGBTQIA+
Ethnic/Cultural/religious minorities
Indigenous peoples
Persons with physical challenges and/or cognitive impairments
For the purposes of this grant call, we are accepting applications from South Asia (applicants from Pakistan should note that we will not be able to transfer funds into Pakistan), Southeast Asia, East Asia and the Pacific region but not Australia, New Zealand and territories of the United States of America and other Western countries in the Pacific islands. We will prioritize applicants from lower and middle-income countries.
Groups of journalists, including from different countries, who wish to submit a joint application are eligible. However, the application must be made in the name of one lead applicant. Lead applicants are responsible for communicating with EJN and receiving funds on the group's behalf, if awarded.
For the purposes of this grant opportunity, we will accept applications in English. Unfortunately, we do not have the capacity to consider applications in other languages at this time. Applicants must either have a working understanding of English or have a translator available to assist with communication with Internews staff.
Applications are open to journalists working in any medium (online, print, television, radio, multimedia). We encourage applications from journalism students, freelance reporters and staff from all types of media organizations – international, national, local and community-based.
All applicants are encouraged to provide a signed letter of support from an editor, stating that the media outlet will publish the stories produced as a result of this grant by December 15, 2022. We welcome previously published writing samples but journalists who have not been published are still eligible to apply without a letter of support. EJN reserves the right to disqualify applicants from consideration if they have been found to have engaged in unethical or improper professional conduct.
Judging Criteria 
Applicants should consider the following points when devising their story proposals.
Relevance: Does the proposal draw attention to the experiences of youth and marginalized groups? Does it highlight environmental injustice issues?
Angle:  If the story has been covered; does your proposal bring new insights to the topic or offer a fresh angle?
Impact: Does the proposal have a compelling narrative that will inform and engage, draw attention, trigger debate and spur action?
Innovative storytelling: They are especially interested in supporting journalists eager to explore more innovative ways of storytelling. Creative approaches, multimedia and data visualization will be considered a plus.
Plan for timely publication: They encourage reporters, whether freelance or employed at a media outlet, to include a letter of support from an editor in their application.
For more information, visit https://earthjournalism.net/opportunities/environmental-justice-reporting-story-grants-for-asia-pacific-youth