Deadline: 1-Nov-22
The National Association for Family, School, and Community Engagement (NAFSCE) currently seeking proposals to implement select components of the Framework as part of its Family Engagement and Educator Preparation Innovation Project Grant (FEEPIP).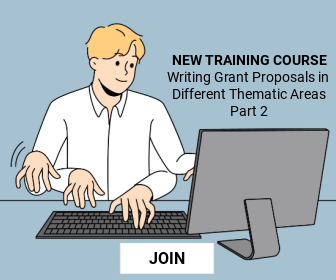 The goal of FEEPIP is to incubate new ideas and understand how the Framework sparks innovation to prepare educators for family and community engagement in diverse communities. NAFSCE envisions that FEEPIP will function as a loosely conceived professional learning community where in addition to local implementation, projects will participate in sharing ideas and knowledge with other funded work.
Scope of Work
Initiatives funded under FEEPIP will promote innovation in preparing educators for family and community engagement by:
Advancing the beliefs and values foundational to preparing educators for family and community engagement. Projects will clearly articulate how their work intends to honor the expertise of families and communities, utilize their work as a platform to advance equity, and/or embrace systems transformation for the preparation of educators for family and community engagement.
Identifying key partners. Preparing educators for family and community engagement requires collaboration among key partners. Awarded project teams should consist of at least two key partners, one of which must be an educator preparation program. Examples of possible partners are educator preparation programs, parent leaders, community organizations, schools, districts, and state agencies. It is expected that each funded project will identify a lead for coordination of the partnership and receipt of funding. Educator preparation programs need not be the lead.
Carrying out a project designed to improve how educators are prepared for family and community engagement. Selected projects will define an area of growth or change for themselves in the preparation of educators for family and community engagement in line with the levers of change identified in the Framework.
Identifying a concrete change and collecting data on progress. Projects implementing a measurable change will collect data (e.g., surveys, interviews, etc.) showing progress toward intended outcomes.
Participating in a professional learning community. Selected projects will commit to participating in four virtual meetings to share project progress, challenges, and successes.
Final memo to be shared with the broader field. Selected projects will commit to creating a final memo that documents the project and its outcomes. Memos may be creative and be prepared to share with the field.
Funding Information
It is expected that at least 5 mini-grants will be awarded, in the amount of up to $17,500 each over 7 months.
Deliverables
Projects will be expected to provide the following deliverables for the 7-month period from December 1, 2023 through June 30, 2023:
Individual planning meeting with NAFSCE: Projects should plan to engage in one virtual meeting with NAFSCE to discuss the goals and intent of their project.
Participation in professional learning community meetings with other selected projects: Projects should plan to participate in four virtual meetings with other projects over the course of the initiative.
Final Project Memo: All projects must submit a final memo by June 2023, describing what was accomplished as a result of the work, including any items required for the particular project opportunity. Artifacts, videos, photos, and additional data collected from the project are welcome.
Eligibility Criteria
Beyond the proposed scope of work, they are looking for organizations and projects with diverse geographical representation, as well as those that seek to diversify the teaching workforce and support the learning of Black, Latinx, Native-Americans, low-income, and/or multilingual students in partnerships with underserved families, schools, and communities.
For more information, visit https://nafsce.org/page/MiniGrant