Deadline: 31-Aug-21
The Fondation Segré Conservation Action Fund is pleased to announce its Grants Program to enable and support Civil Society Organizations engaged in the conservation of threatened animal species to carry out sustainable conservation measures at the local level to protect the species, their habitats and to improve the livelihoods of the people who depend on them.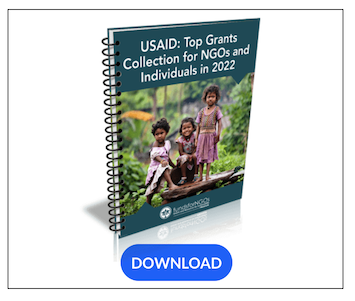 The Fund provides two types of small grants:
Conservation Action Grants

The objective of these grants is to support on-the-ground conservation actions with the goal of improving the status of threatened animal species and their habitats. Threatened species are those with a global Red List status of Vulnerable (VU), Endangered (EN), or Critically Endangered (CR).

Research Support Grants

The objective of these grants is to support young and early scientists in their research to improve their knowledge of species and their role in natural ecosystems. These grants intend to provide budding researchers the opportunity to mature into seasoned conservationists.
Funding Information
Indicative financial sub-envelope for Conservation Action Grants is 90% of the total amount of EUR 500 000 made available for the Fondation Segré Conservation Action Fund (Year 1).
Conservation Action Grants amount to a maximum of EUR 50,000.
Eligible species
Projects must focus on improving the status of threatened animal species (terrestrial, freshwater and marine). Plant and fungus species are not eligible.

Animal species considered threatened are those listed as Vulnerable (VU), Endangered (EN) or Critically Endangered (CR) on the IUCN Red List of Threatened Species. Only the species' global Red List status is considered; sub-species and/or sub-populations of a species with a different Red List status than their parent species will not be considered. In the case of endemic species lacking a global Red List assessment, their national Red List assessment (if available) can be considered with the provision of publicly available references/publications.

Projects that are slated to provide benefits to multiple eligible threatened species and their habitats will be viewed favourably in the selection process.
Eligible Activities
Projects must implement concrete conservation activities on the ground.
Research activities can be eligible within the framework of Conservation Action Grants as long as the proposal supports tangible conservation actions on-the-ground, using the results of the research within the timeframe of the project (pure research projects are not eligible).

For example, proposal of a practical management plan or new policy, or new protected area design, new natural resources management plan, in vivo pilot site activities implementing the results of the research with new management or improved or adapted conservation actions.

Applications that address illegal wildlife trade and that include a component engaging indigenous peoples or local communities should include clear thinking on the "theory of change" or logical sequence that is likely to lead to a reduction in poaching for the illegal wildlife trade, with attention to the underlying incentives facing community members and how the project intervention changes these. Where this is not known, the proposal should explain how this understanding will be increased in order to formulate such a theory of change.
Additional Notes:
Community based conservation projects will be viewed favourably in the selection process;
Incubator type projects with sustainable outcomes are welcome where the project initiates a concept that is implemented in the long term by the government and/or other partners.
Applications for projects that include aspects of human-wildlife conflict should demonstrate a thorough understanding of the underlying social and political contexts of the given conflict situation, and how the work proposed will address some of these. Where this is not possible, the proposal should explain how such an understanding will be gained before a conflict mitigation strategy is developed.
Proposed activities must observe all relevant environmental and social Principles and Standards.
Eligibility Criteria
In order to be eligible for a grant, the lead applicant and co-applicants must be:
a legal person and;
be non-profit-making and;
be a local or national civil society organisation (CSOs2), a local or an international nongovernmental organisation (NGOs);

Projects presented by local and national CSOs including indigenous organizations (community-based organizations) will be favourably considered. International NGOs applying will be required to work closely with national stakeholders, local communities and with the consent and all required authorizations from the government. If international NGOs apply, overseas costs (indirect costs, salaries and international travel) will have to be minimal and justification for their need provided. In the case of international NGOs having a legally registered office in the country where the project is implemented, SOS will privilege the signature of a grant agreement and direct transfer of funds to their local registered office. Working with governments is encouraged although governments and government-affiliated entities are not eligible to receive grants directly. The costs of travel for government bodies (for example for attending a workshop) can be reimbursed if they are directly linked to the project;be directly responsible for the preparation and implementation of the grant project. Applications submitted by a body acting as an intermediary for a third party are not eligible;

have a bank account in the name of the organisation;
be authorized under relevant national laws to receive charitable contributions, including from sources outside their respective countries.
For more information, visit https://speciesgrants.iucn.org/