Deadline: 10-Feb-23
Freedom Now is pleased to announce that for 2023, they will be accepting proposals from civil society organizations in the MENA region.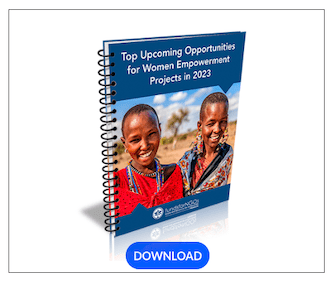 Freedom Now is a US-based non-partisan non-governmental organization working globally to protect individuals and communities from government repression. Applying a unique blend of legal and political advocacy, their work over the last twenty years has focused on ending the politically-motivated detention of individuals whose wrongful imprisonment is indicative of government repression and intolerance. They have helped more than 200 wrongly imprisoned individuals around the world, restoring their freedom and their voices.
Funding Information
Applicants may submit proposals for general or project support (up to one year) with funding amounts between $2,000 and $10,000.
Eligibility Criteria
They are only accepting proposals focused on one or more of the following countries: Algeria, Bahrain, Egypt, Iran, Iraq, Jordan, Kuwait, Lebanon, Morocco, Oman, Qatar, Saudi Arabia, Tunisia, Turkey, the United Arab Emirates, and/or Yemen. Applicants do not need to be based in the country of focus; however, preferential consideration will be given to those that are based in the region.
Applications will be accepted from Applicants that share common values with Freedom Now by seeking to uphold democratic norms, promote the rule of law, and protect fundamental human rights. They are particularly interested in innovative proposals that utilize non-traditional activities or engage often ignored constituencies.
Successful Applicants will demonstrate how the funds provided will be used to address serious issues of human rights abuses, corruption, or malicious governance by working with various sectors of civil society, domestic and international governments, and other stakeholders.
Applicants should submit a proposal in English.
Ineligible
Freedom Now will not provide funding for:

Individuals;
Lobbying activities;
Proposals that allocate more than 10% of the budget to equipment costs;
Annual fundraising drives, capital campaigns, capital projects or endowments; or
Any political campaign activities on behalf of or in opposition to any candidate for public office.
Please be aware that Freedom Now is unable to transfer grants to organizations based in countries that are subjected to US, EU, and/or UN sanctions.
For more information, visit Freedom Now.