Deadline: 7-Dec-22
The National Institutes of Health (NIH) is accepting applications for its Early Stage Investigator HIV/AIDS Research Using Nonhuman Primate to support preclinical HIV/AIDS research using NHP models performed by Early Stage Investigators (ESIs) who are within 10 years of their terminal degree or completion of their residency training but who have at least two years of postdoctoral experience.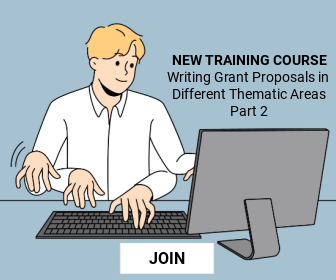 The goal of this support is to help advance HIV/AIDS researchers using NHP models in preclinical research by providing a degree of independence for these ESIs to develop new research directions and to position these researchers to be competitive for new research funding (e.g., R01). Proposed projects must use NHPs as preclinical models for HIV/AIDS research.
Topics
The topics of interest to this FOA include, but are not limited to:
Vaccines, vaccine adjuvants and other novel antiretroviral therapy-free approaches to viral remission or eradication directed towards Simian Immunodeficiency Virus/Simian-Human Immunodeficiency Virus (SIV/SHIV) at various stages of the lifespan, including neonates and infants;
Non-vaccine prevention, such as oral pre-exposure prophylaxis neutralizing monoclonal antibodies, or mucosal microbicides;
Antiretrovirals, safe and effective combination antiretroviral treatment (cART), or combined drug/immunotherapeutic approaches;
Identification, characterization, and therapeutic targeting of anatomic sanctuary sites that serve as latent reservoirs of the virus during antiretroviral treatment (ART);
Identification of biomarkers for predicting viral remission or reactivation/rebound of latent virus;
Impact of co-morbidities and co-infections on SIV/SHIV acquisition/transmission, progression to AIDS, and/or interactions with treatment modality; and
Imaging and monitoring/tracking SIV/SHIV, immune cells, and anti-SIV/SHIV antibodies.
Funding Information
No more than $200,000 in direct costs may be requested in any single year. The combined budget may not exceed $400,000 direct costs for the two-year period.
The total project period may not exceed 2 years.
Eligibility Criteria
County governments
Public and State controlled institutions of higher education
Native American tribal organizations (other than Federally recognized tribal governments)
Nonprofits that do not have a 501(c)(3) status with the IRS, other than institutions of higher education
City or township governments
Public housing authorities/Indian housing authorities
Private institutions of higher education
Native American tribal governments (Federally recognized)
Others
Nonprofits having a 501(c)(3) status with the IRS, other than institutions of higher education
For profit organizations other than small businesses
Independent school districts
Special district governments
Small businesses
State governments
For more information, visit Grants.gov.
For more information, visit https://www.grants.gov/web/grants/view-opportunity.html?oppId=344233