Deadline: 15-Aug-22
The European Commission (EC) has announced a call for proposals to promote and protect: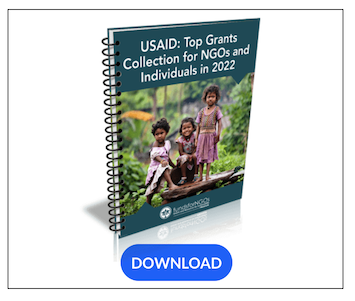 Objectives
The specific objective(s) of this call for proposals are:
Advancement of rule of law and democratic institutions;
Protecting and empowering individuals; and
Safeguarding fundamental freedoms, including harnessing the opportunities and addressing the challenges of new technologies.
Priorities
The priorities of this call for proposals are:
To support development of policy framework on elections (rules on elections and democratic processes both offline and online) and assist to build capacities in their implementation, with particular focus on role of disinformation, paid political advertising and media independence, access to information, etc.
To develop and refine electoral observation methodology to monitor and assess the use of social media and other digital technologies during election campaigns against international standards , in order to prepare for and pre-empt attempts to distort elections.
To support the work of Parliament in the promotion of human rights.
To advocate and protect LGBTI people's rights, eliminate inequalities, hate speech, discrimination and exclusion;reinforce their economic, social, cultural and labour rights, etc.
To support and promote respect of child rights.
To advocate and provide capacity-building and other support to enable national authorities to develop and implement relevant international standards effectively in the online space, with particular focus to protection of children, protection from sexual harassment online, protection of privacy, etc.
To monitor, raise awareness, stimulate public debate and design of policies targeting privacy, use and impact of the new technologies on the society, disinformation, hate speech, especially online, etc.
Funding Information
The overall indicative amount made available under this call for proposals is EUR600,000 from the budget 2021 and EUR 800,000 from the budget 2022, subject to the adoption of the financial decision for year 2022. The contracting authority reserves the right not to award all available funds.
Size of grants
Any grant requested under this call for proposals must fall between the following minimum and maximum amounts:

minimum amount: EUR 100,000
maximum amount: EUR 250,000.
Eligibility Criteria
Lead applicant(s): In order to be eligible for a grant, the lead applicant must:

be a legal person and
be non-profit-making and
be a specific type of organisation such as: civil society organisations and
be established in the Republic of North Macedoniaand
be directly responsible for the preparation and management of the action with the co-applicant(s) and affiliated entity(ies), not acting as an intermediary.

Co-applicant(s)

Co-applicants participate in designing and implementing the action, and the costs they incur are eligible in the same way as those incurred by the lead applicant.
Co-applicants must satisfy the eligibility criteria as applicable to the lead applicant himself.
Co-applicants must sign the mandate form.

Affiliated entities

The lead applicant and its co-applicant(s) may act with affiliated entity(ies).
Only the following entities may be considered as affiliated entities to the lead applicant and/or to co-applicant(s):

Only entities having a structural link with the applicants (i.e. the lead applicant or a co-applicant), in particular a legal or capital link.
This structural link encompasses mainly two notions:

Control, as defined in Directive 2013/34/EU on the annual financial statements, consolidated financial statements and related reports of certain types of undertakings:

Entities affiliated to an applicant may hence be:

Entities directly or indirectly controlled by the applicant (daughter companies or first-tier subsidiaries). They may also be entities controlled by an entity controlled by the applicant (granddaughter companies or second-tier subsidiaries) and the same applies to further tiers of control;
Entities directly or indirectly controlling the applicant (parent companies). Likewise, they may be entities controlling an entity controlling the applicant;
Entities under the same direct or indirect control as the applicant (sister companies).

Membership, i.e. the applicant is legally defined as a e.g. network, federation, association in which the proposed affiliated entities also participate or the applicant participates in the same entity (e.g. network, federation, association,…) as the proposed affiliated entities.
For more information, visit https://bit.ly/3OqdOks