Deadline: 6-Feb-23
The U.S. Department of State's Bureau of Near Eastern Affairs, Office of Assistance Coordination seeks to partner with local governance actors to address stabilization challenges in northeast Syria and potentially in areas of northwest Syria outside the control of the Syrian regime.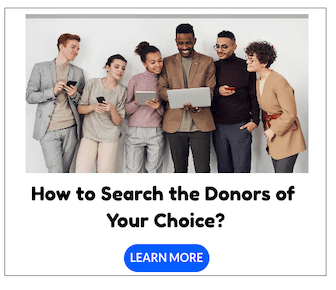 Objectives
Proposed project activities should achieve the following objectives:
Local governance actors will become increasingly capable of delivering essential services such as infrastructure rehabilitation and repair;
Barriers to delivering essential services, including to returnees, communities fragmented by ISIS, and marginalized groups, will be reduced;
Coordination among key stakeholders in delivering essential services will be improved;
Local governance actors will become increasingly capable of delivering essential services without donor support; and
Local governance actors will address challenges related to the reintegration of displaced persons returning to their homes and host communities by addressing the unique needs of these populations.
Funding Information
Estimated Total Program Funding: $12,000,000
Estimated Base Year Award Ceiling: $4,000,000
Estimated Base Year Award Floor: $3,000,000
Estimated Number of Awards: One (1)
Estimated Length of Project Period: One to Three (1-3) Years
Results
Applicants shall provide a logic model with a theory of change to demonstrate how the proposed project (including activities, the project design, and the surrounding context) will achieve the stated objectives. Applicants shall also provide a Results Monitoring Plan (RMP) to describe how the proposed project will capture and measure data that demonstrates progress toward achieving the specific objectives of the proposed project.
Successful applicants will work with the NEA/AC program and monitoring, evaluation and learning (MEL) teams to finalize a RMP based on the proposed logic model to measure qualitative and quantitative indicators as part of the award negotiations process. The successful applicant will be responsible for collecting data against these indicators – which will be monitored throughout the period of performance of the award to gauge necessary modifications to the project's design – and assess the results of the project's success in meeting expected outcomes.
Eligible Projects
Project activities should include:

Providing operational support and capacity-building training supporting the delivery of essential services (electricity, first responders, water, sanitation, hygiene, health, and waste management, municipal vehicle maintenance)
Providing technical assistance and training to local governance actors to standardize internal administrative procedures while strengthening public administration processes, such as public financial management; budgeting and planning; information management; public outreach and communications; service delivery, operations, and maintenance
Sensitizing service providers and technical assistance to remove social, economic, and legal barriers to the delivery of essential services, particularly for IDPs in communities of return in support of broader integration goals
Improving coordination among key stakeholders in delivering essential services
Enabling governance actors to better share data about policies and internal processes with the public and increase access to this information through easily accessible means as transparency- and responsiveness-enhancing steps promoting good governance.

Project beneficiaries should include:

Syrian local governance actors in areas of northeast Syria and potentially northwest Syria outside of regime control
Syrian citizens in areas of northeast and potentially northwest Syria outside of regime control

NEA/AC might implement this project in collaboration with other U.S. entities and international donor governments supporting local governance and/or essential services delivery in Syria.
NEA/AC will require weekly reporting on project activities and standard quarterly reporting (at a minimum) in addition to ad hoc reporting requests.
Ineligible Projects
Exchange activities with other countries or territories;
Activities that appear partisan or that support individual or party electoral campaigns;
Academic or analytical research (if not necessary as part of a larger project);
Medical and psychological research and clinical studies; and
Entertainment costs (e.g., receptions, social activities, ceremonies, alcoholic beverages, guided tours); these are different than costs for cultural activities integral to programming
Eligibility Criteria
Eligible applicants include:

U.S. or foreign
Non-profit organizations;
For-profit organizations;
Private, public, or state institutions of higher education; and
Public international organizations

NEA/AC is committed to an anti-discrimination policy in all of its programs and activities. NEA/AC welcomes applications irrespective of an applicants' race, ethnicity, color, creed, national origin, gender, sexual orientation, or disability. They encourage applications from organizations working with underserved communities, including women, people with disabilities, and youth.
NEA/AC strongly encourages applications from civil society organizations headquartered in the Middle East and North Africa region. International non-governmental organizations with principal bases of operations outside the Middle East and North Africa are also encouraged to apply, but the percentage of total budget actually spent in the region through local partners will be among the elements of evaluation for this competition.
To be considered for funding under this opportunity, applicants SHALL:

Have demonstrable previous experience working in Syria. This should be addressed within the project narrative section of the application.
Have experience in conducting risk assessments and monitoring and evaluating projects and sub-recipients in order to document and assess the short- and long-term outcomes of proposed projects.
Demonstrate the ability to effectively work through extensive partnerships with local governance actors to implement activities inside Northern Aleppo and Northeast Syria.
Demonstrate the ability to effectively implement civil engineering projects.
Demonstrate the ability to advance Diversity, Equity, Inclusion, and Accessibility (DEIA) through a project team inclusive of Syrian nationals with previous experience managing stabilization programming in the region reflected at all levels of project management.

Additionally, applicants should:

Demonstrate experience managing and monitoring a significant number of sub-recipients and/or direct assistance projects. Applications should clearly outline this experience, including total volume (total dollar amount, number of partners, and number of projects), scope and length of sub-awards managed, and geographic and thematic focus. If the applicant has provided capacity-building support to sub-recipients, please indicate the type of support.
Demonstrate in the project and budget narratives how the assistance mechanism will be managed, monitored, and evaluated to ensure compliance with the project objectives and Federal regulations. The successful applicant will be responsible for overseeing the implementation of all sub-recipients, and/or other direct assistance to ensure completion of activities, programmatic efficacy, institutional strengthening, and financial propriety.
Demonstrate the ability to accomplish the required activities with efficient staffing and without establishing a dedicated local office in Syria.
Demonstrate the ability to recruit/hire personnel with subject matter expertise relevant to organizational capacity strengthening interventions.
Demonstrate a successful track record of building a cohesive and effective team consisting of diverse and geographically dispersed members and clear plan for continuing success under this funding opportunity.

To apply for NEA/AC (Federal) funding, organizations, whether based in or outside the U.S., must have a Unique Entity Identifier (UEI) number and an active account with the System for Award Management (SAM). Applicants who do not meet all registration requirements are NOT eligible for funding under the opportunity.
For more information, visit Grants.gov.