Deadline: 20 December 2019
The Kosovo Stability Initiative (IKS), Lens and Friedrich Ebert Stiftung (FES) are implementing the project "GrassRoots Action Support – GRAS", funded by the European Union and managed by the European Union Office in Kosovo.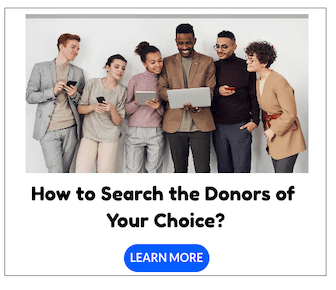 The Call for Proposals under this project aims to support local CSOs, in particular, community-based organizations, to carry out their activities in influencing public decision-making through their professional/technical contributions and monitoring the functioning of public institutions.
Areas of Intervention
The targeted areas of intervention are:
Good governance: civic participation and local accountability (Promoting democratic systems within local government, overseeing public finance management including transparency in procurement and contract execution, fighting corruption)
Social justice: socio-economic rights (Promoting decent work and decent work, with a special focus on women and youth within municipalities, ensuring quality in providing active labor market opportunities for groups, advocating for affirmative access to labor market policies for women, youth and other vulnerable groups, promotion of equal access to education, promotion of social services and policies)
Culture and cultural heritage at local level (Advocating to local authorities for promotion of cultural heritage sites and basic historical values Improved access to and distribution of information on these sites, including but not limited to minor infrastructure interference, such as signs, plaques etc.)
All grants should serve the purpose of influencing public decision-making and/or monitoring the functioning of public institutions. This includes, but is not limited to, monitoring the implementation of strategies and legislation. Grants should result in better policies, increased participation (including participation in the EU negotiation process) and more transparency.
Funding Information
The minimum amount for financial support is EUR 3,000 and the maximum amount is EUR 6,000. The funding will cover 100% of the total project budget. However, priority will be given to applications with co-financing provided by at least 5% of the total project cost.
This call for proposals will provide a minimum of 18 small grants for community-based projects and will seek collaboration with local institutions, media or central institutions on issues of local impact.
Duration
Activities implemented under grants should not exceed 6 months. No extension can be planned or granted with this call. The applicant must specify the exact dates and duration of the activity in the application form.
Eligibility Criteria
Applicants must meet the following criteria:
Be a local CSO registered in Kosovo
Be a non-profit, association or foundation
Be able to provide organization registration documents (registration certificate, fiscal number certificate) and proof that they have met all obligations to the state, including Tax Administration and bank account information)
Beneficiary CSOs of previous GRAS call that have completed their projects and submitted final reports given their proposals for this call They are NOT simply a repetition of previous projects; this means that the proposal to be acceptable must be: a) a different initiative in scope, objective, activities; b) a similar initiative in a different context (eg in another school, municipality etc.) based on the results achieved during the first call. In this case, an application is sustainable only if the project is completed and therefore it is possible to build on the achievements and lessons learned.
The following categories are not eligible for this call:
Individuals
Business Entities
Governmental (central and local) Institutions
Beneficiary CSOs of GRAS Call now under development.
Eligible Activities / Type of Actions
Community-based activities, e.g. organizing events that aim to make a positive contribution to the community. This may include events that help citizens understand their socio-economic rights and responsibilities; understand and use formal institutions of power – laws, processes, budgets and / or facilitate citizens' contribution to ongoing policy reforms.
Effective awareness-raising and advocacy campaigns aimed at involving citizens, promoting positive change for the community in the aforementioned thematic areas, through the use of conventional or non-conventional forms of public communication (conferences, seminars, media campaigns, use of media, artistic performances, etc.). Proposed advocacy and awareness-raising activities are only acceptable as complementary action activities that provide direct support to the relevant target groups and only if relevant to measurable outcomes.
Activities that assess the impact of a particular policy or legislation and advocate for the implementation, review and / or adaptation of existing legislation and/or its compliance with EU standards, requirements and best practices. This may include, but is not limited to: policy research/studies on the formulation and implementation of local policies/legislation for the selected field of intervention by the applicant
Monitoring and collaborating with public institutions, e.g. monitoring of budget formulation and implementation local (e.g. monitoring of budget allocations and their implementation); supporting or facilitating community engagement with municipal authorities to enable citizens to be involved in the policy formulation process
Priority will be given to:
Initiatives involving or demonstrating volunteer and/or community mobilization
Initiatives to replicate implemented activities that have resulted in successful and increased initiatives currently present in geographically restricted areas
Initiatives creative and cost-effective, and with a high potential for long-term sustainability
Unacceptable Activities
Activities that relate solely to, or mainly about, individual sponsorships for participation in workshops, seminars, conferences, etc.
For-profit activities
Activities directly related to or in support of political parties
Financial support to third parties (re-granting is not an eligible activity under this call)
Religious or political events
Activities that represent exclusively, or mainly, capital expenditures, such as infrastructure, land or equipment
Activities intended to increase or promote the visibility of the applicant or its partners
For more information, visit https://grasks.com/rundi-iii/