Deadline: 20-Jan-23
The Roscommon County Council is accepting applications for its Historic Structures Fund (HSF).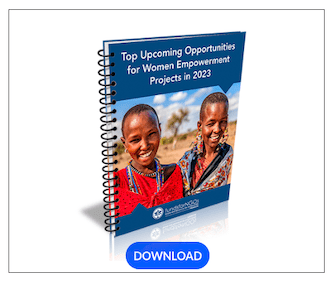 Ireland has a unique built environment of extraordinary quality – the historic buildings and structures are a vital part of the heritage. There are almost fifty thousand protected structures around Ireland. Many of these are in great need of investment to ensure their conservation and continued use so that they remain a living part of the history and community life into the future.
Aims
The core aims of this fund are to:

enable larger scale conservation works to be carried out on historic structures which are deemed to be significant and in need of urgent support;
encourage the regeneration and reuse of historic structures and to help to conserve protected structures and other historic buildings;
support the investment of private capital in labour-intensive projects to conserve historic structures in public and private ownership for community benefit.
support employment in the conservation and construction industries.
build resilience in the historic structures to enable them to withstand the effects of climate change
Funding Information
Stream 1 Grants between €15,000 and €50,000
Stream 2 Grants between €50,000 and €200,000, or in exceptional circumstances over €200,000. Grants may be phased over two years.
Criteria
The Historic Structures Fund provides capital funding for works to qualifying structures which include the following:

Protected Structures: Structures in the Record of Protected Structures (RPS) of each Local Authority;
Structures eligible for or proposed for inclusion in the RPS but not yet formally approved for inclusion.
Structures or works within Architectural Conservation Areas (ACAs), or within the amenity of a National Monument, where exceptional circumstances apply.
Vernacular structures – Vernacular structures are ones that are built to no formal plan. They are generally modest buildings constructed using traditional methods and simple materials that were local to the area or readily available."
Ineligible
The following will not be eligible for funding:

Projects or elements of projects where works have already commenced prior to grant award
New build or extensions
Works not in accordance with sound conservation methodology and practice
Purchase of lands or buildings
Feasibility studies
Conservation plans or other non-capital expenditure, except where such is directly ancillary to capital works being funded under HSF.
Assessment 
Eligible applications will be assessed for selection under the following criteria:

Significance of the structure.
Efficacy of the grant in achieving the aims of the Historic Structures Fund.
Quality of the methodology and technical merit of the works proposed.
Contribution of the proposed works to keeping the structure in use, or bringing it back into use.
Broader public or community benefit of the project (Stream 2 only).
For more information, visit HSF.