Deadline: 5 July 2016
Do you have a startup in Latin America and the Caribbean that has developed a health, water , sanitation and hygiene solution, product or service that is improving lives?  If so, here is a contest for you! Apply to be one of the startups selected to experience Demand Solutions, and network, pitch, and compete for awards during Venture Night.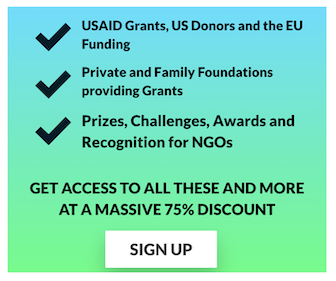 Thematic areas
Health:

Closing the existing maternal and infantile health indices gaps and improving nutrition during pregnancy and early infancy; and checking the growing incidence of chronic, non-communicable diseases such as diabetes and hypertension among others.

Water, Sanitation and Hygiene:

Solutions to improve water and sanitation services, as well as combat water and sanitation related diseases and infections, such as: cholera, malaria, dengue, trachoma, schistosomiasis, worm infestations, guinea worm disease, neglected tropical diseases, chikungunya, zika, among others.
Awards and Benefits
One startup representative will be invited to Buenos Aires, Argentina, with all expenses paid to participate.
Selected startups will also take part in an intensive day and half program to support their growth, and will have the opportunity to meet with high level mentors.
Ten to twelve startups will be selected, half from the health category and half from water sanitation and hygiene field (WASH).
Three of the WASH startups selected will be awarded the IDB-FEMSA Water Prize.
Other partners will award prizes to some of the other startups as well.
Eligibility Criteria
Participant must be a national citizen of one of the IDB borrowing member countries.
The Startup must be operating in one of the IDB borrowing member countries.
The Startup must be providing a solution, product or service in health or water sanitation sectors.
Technology must play a key role in startup's solution, product or service.
How to Apply
Participants must apply online via given website.
Eligible Countries
LAC Countries: Argentina, Bahamas, Belize, Bolivia, Brazil, Chile, Colombia, Costa Rica, Cuba, Dominican Republic, Ecuador, El Salvador, Guiana, Guadeloupe, Guatemala, Haiti, Honduras, Martinique, Mexico, Nicaragua, Panama, Paraguay, Peru, Puerto Rico, Saint Barthélemy, Uruguay, Venezuela, Trinidad and Tobago, Jamaica, Saint Kitts and Nevis, Saint Vincent and the Grenadines.
For more information, please visit IDB.