Deadline: 30 June 2016
The National Research Foundation (NRF) is currently inviting applications for its South Africa/France Protea Joint Call for Proposals with an aim to develop the relationship between the French and South African scientific communities through joint research.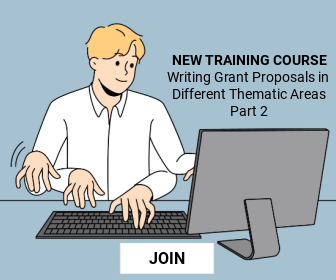 The purpose of the co-operative programme is to encourage an exchange between researchers and to develop a synergy between the two scientific communities, thereby developing a durable network.
Aims
To contribute to scientific advancement in both countries through the funding of mobility activities in specified thematic fields;
To provide an opportunity for researchers in the two countries to meet and interact;
To support the advancement of basic research;
To contribute meaningfully to research capacity development.
Areas of Cooperation
Energy (Sustainable and Alternative)
Food Security
Space Science (for improved quality of life).
Funding Information and Duration
South Africa: The total amount of funding requested from the NRF should not exceed R200 000.

Funding will be made available for a maximum of two years, to be paid in annual installments (R100 000 per year).

France: Funding requests from France should not exceed €20 000. The following indicative rates apply:

The travel from France to South Africa (or vice-versa) will be reimbursed up to €1 500 per return ticket
Doctoral and postdoctoral daily allowances of €60/day up to 90 days
Scientists' daily allowances of €110/day up to 90 days.

The projects will be supported for a period of two years (2017-2018).
Eligibility Criteria
South Africa: This call is open to working researchers residing in South Africa and affiliated with a recognized higher education or research institution such as a university, university of technology, science council or other NRF Recognized Research Institution.

An application must designate two principal investigators, one in South Africa and one in France, who will bear the main responsibility for the project, including its technical and administrative coordination as well as scientific and financial reporting.
Commercial institutions and private education institutions are not eligible to apply under this programme.

France: This call is open to working researchers residing in France with a recognized French higher education university/college, research institution, or enterprise.
How to Apply
South Africa: Applications must be submitted electronically to the NRF on the NRF Online Submission System given on the website.
France: The French team's project proposal, in French, will be submitted online at the address given on the website.
Eligible Countries: South Africa and France
For more information, please visit South Africa/France Protea Joint Call for Proposals.