Deadline: 13-Sep-22
The Honourable Jonathan Wilkinson, Minister of Natural Resources, officially launched a call for proposals to fund clean fuels awareness projects.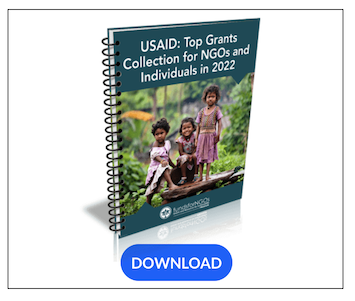 The callout seeks proposals for innovative projects that aim to increase awareness and reduce knowledge gaps among Canadians and industry on all clean fuel types and clean fuel technologies in the sector. These include biofuels such as cellulosic ethanol, renewable diesel, synthetic fuels and sustainable aviation fuel, as well as gaseous fuels such as hydrogen and renewable natural gas.
They are seeking to support projects that increase knowledge and understanding about the opportunities, benefits, and considerations related to adopting clean fuels in industrial operations, across the economy and for consumers. Additionally, NRCan is looking for projects that support industry with capacity building and training opportunities to enable increased use of all clean fuels-fuels across the economy, including:
biofuels such as cellulosic ethanol
renewable diesel
synthetic fuels and sustainable aviation fuels
gaseous fuels such as clean hydrogen and renewable natural gas.
Funding Information
Natural Resources Canada will provide funding through non-repayable contributions between 50 and 75 percent of the total eligible project costs, with a maximum funding up to $300,000 per project, depending on the organization type. All registered not-for-profit and for-profit organizations, Canadian communities and provincial, territorial, regional or municipal governments and academic institutions are encouraged to apply.
Eligible Projects
NRCan will provide funding for new and innovative clean fuels awareness and education activities in Canada that cover all clean fuel types.
Proposed projects could include, but are not limited to:

developing curriculum and/or training material for a target audience such as children, youth, post-secondary students, industry, and/or the general public
developing and implementing a novel targeted outreach and awareness campaign
development of in-person professional training, industry-led skills training, or centres of expertise
establishing a web-based resource (webpages, fact sheets, manuals) and/or information portal
implementing a national or regional clean fuels mentorship or ambassador program
developing best practices guides and educational tools to support targeted audiences or for all Canadians (national scale)
a series of in-person (if and when permitted by local health authorities) and virtual meetings, presentations, technology demonstrations or other events (with remote attendance options)

Under this Call for Proposals, NRCan will not fund repeat or extended projects (same deliverables, audience, location) that were previously undertaken by the organization. Annual events held by organizations are not eligible for NRCan funding.
Eligibility Criteria
Organizations and legal entities validly incorporated or registered in Canada including not-for-profit and for-profit organizations such as:

Electricity or gas utilities
Private sector companies
Industry associations
Research associations
Standards development organizations
Indigenous and community groups
Canadian academic institutions
Provincial, territorial, regional or municipal governments or their departments or agencies where applicable

International legal entities validly incorporated or registered abroad including for-profit and not-for-profit organizations such as:

Companies
Industry associations
Research associations
Standards organizations
Academic institutions
For more information, visit https://www.canada.ca/en/natural-resources-canada/news/2022/06/natural-resources-canada-launches-call-for-proposals-to-fundclean-fuels-awareness-projects.html