Deadline: 31-Dec-22
The Tauranga City Council is calling applications for its Legacy Event Fund to provide ongoing financial support to events that have proven longevity and are important to the cultural and social identity of Tauranga.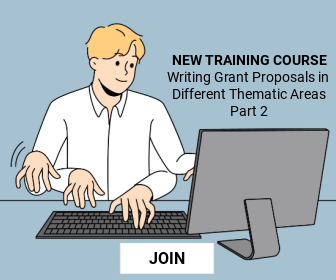 This fund is committed to supporting events that create and cultivate a strong sense of community pride and actively engage with residents and visitors, to showcase Tauranga as an exciting place to live, work, play and visit.
Funding Information
The maximum grant is $100,000 +GST per event year and there is no minimum funding level.
The events they fund must
have been operating in Tauranga for 12 years or more when you apply, either continuously or cumulatively (i.e. annually or biennially)
strongly align with the event funding values and priorities as the funding decisions are heavily weighted towards these principles
deliver tangible cultural and social benefits to Tauranga
clearly demonstrate how it showcases Tauranga as an exciting place to live, work, play and visit
create leverage and legacy opportunities for the city.
Ineligibility Criteria
don't champion the event funding values or priorities
are run by individuals. They will only grant funding to a legal entity/organisation.
are commercial ventures seeking significant profit
take place prior to an event funding decision being made
are primarily political, protests or for the purpose of religious persuasion
are primarily for the purpose of fundraising or may transfer funding to another party
are private functions, meetings, conventions etc. Private is defined as any event where the general public aren't able to attend or purchase tickets
are markets, expos, stand-alone installations or exhibitions, or for repayment of debt
are for research, feasibility or evaluation of events outside of the event itself
support business as usual operations, general salaries, rents or other overhead costs except as a proportion of the total event costs
support repairs/maintenance and capex projects outside of an event
request more than 50 percent of the event's total event expenses
have outstanding debt with Tauranga City Council
are already funded through another Tauranga City Council event fund
have breached previous funding agreements with Tauranga City Council, including post-event reporting requirements and where no commitment has been made to rectify this
occur outside of Tauranga City boundaries with the exception of TECT All Terrain Park and McLaren Falls and applications. to the Tauranga Western Bay Community Event Fund.
For more information, visit https://www.tauranga.govt.nz/community/events/event-funding-framework/legacy-event-fund