Deadline: 21-Apr-23
The Department of State Office to Monitor and Combat Trafficking in Persons (TIP Office) is pleased to invite organizations to submit proposals to combat human trafficking outside of the United States to support the Program to End Modern Slavery (PEMS).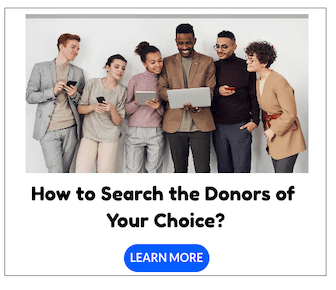 The TIP Office welcomes proposals for projects that align with U.S. government and TIP Office priorities, address labor or sex trafficking challenges on a significant scale, offer the potential to have systemic and sustainable results, and advance innovation capacity. Funding for anti-trafficking projects will be allocated through an open competitive process.
The goal of PEMS is to measurably and substantially reduce the prevalence of human trafficking and the harms associated with the crime in targeted populations through innovative interventions driven by research, monitoring, evaluation, and learning, and the expansion of partnerships with government, academia, civil society organizations, international organizations, and the private sector.
PEMS-funded efforts conduct scientifically rigorous research to establish evidence on the effects of anti-trafficking (including forced labor and sex trafficking) programs on the reduction of the prevalence of human trafficking through the advancement of sound prevalence measurement methodologies, strong monitoring and evaluation practices, evidencebased programming, and the application of victim-centered and traumainformed approaches and interventions.
Objectives
Stage 1 Objective: Research and plan for the intervention development process
Stage 2 Objective: Design preliminary intervention model
Stage 3 Objective: Pilot test, refine, and finalize preliminary intervention model
Stage 4 Objective: Synthesize and disseminate evidence regarding intervention model.
Aims
The TIP Office seeks applications for a developmental evaluation that aims to:

Develop a methodically flexible and adaptable monitoring, evaluation, research, and learning plan that enables the use of rigorous evidence-based perspectives for implementation across all IDR awards funded under Programming Priority One;
Provide active coaching, mentoring, training, and technical assistance to project staff to help shape the course of design and implementation, help inform decision-making, and facilitate learning for each Programming Priority One funded award throughout the period of performance;
Document the successes, challenges, and learnings across all funded awards under Programming Priority One and use those learnings to develop detailed guidance (e.g., guidance manual, toolkits, etc.) for successful IDR implementation in the human trafficking space.
Priorities
The TIP Office has identified two programming priorities for funding:

Programming Priority One – Applying Intervention Development Research to produce model interventions on human trafficking

The TIP Office seeks applications for programs that aim to utilize intervention development research (IDR) to conduct comprehensive research, with deep local engagement, to develop a whole-of system understanding of the selected human trafficking situation and identify modifiable risk and protective factors associated with the crime.
This knowledge will be used to design a preliminary intervention model based on a strong, evidence-based theory of change. The implementer will then pilot and refine the intervention model and generate the evidence necessary to determine whether it is appropriate for future adaptation and scale up. A key deliverable will be a report synthesizing the evidence, along with an intervention manual to guide future scale-up.

Programming Priority Two – Provide tailored Adaptive Learning and Evaluation (ALE) coaching and support to IDR partners

The TIP Office seeks proposals to support successful Programming Priority One applicants in incorporating adaptive learning and evaluation systems through a developmental evaluation (DE).
Funding Information
Award Ceiling: $4,000,000
Award Floor: $500,000
Eligibility Criteria
Organizations eligible to apply include U.S.-based and foreign nongovernmental organizations (including faith-based organizations), nonprofits, public international organizations (PIOs), for-profit organizations, and institutions of higher education. For-profit organizations are not permitted to generate profits from grant-funded activities. U.S. government agencies may respond to this NOFO with proposals that would be funded through an Interagency Acquisition Agreement. While foreign governments are not eligible to apply for awards under this funding opportunity, either as an applicant or as a sub-recipient, governments may be beneficiaries of projects provided that funding does not pay salaries of government agency personnel and that such assistance is not restricted by U.S. law or policy.
Applications submitted by for-profit entities may be subject to additional review following the panel selection process. Additionally, the Department of State prohibits profit to for-profit or commercial organizations under its assistance awards. Profit is defined as any amount in excess of allowable direct and indirect costs. The allowability of costs incurred by commercial organizations is determined in accordance with the provisions of the Federal Acquisition Regulation (FAR) at 48 CFR 30, Cost Accounting Standards Administration, and 48 CFR 31 Contract Cost Principles and Procedures.
Organizations currently receiving funds from the TIP Office may apply for funding under this funding opportunity. The eligibility requirements for applying for funds under this funding opportunity do not restrict applicants from receiving other sources of funding from the U.S. government, including funding from other bureaus within the Department of State. However, the applicant must provide information on any work conducted with U.S. government funding related to human-trafficking issues or crosscutting (health, education, labor, gender, etc.) human-trafficking issues within the project narrative.
Under this funding opportunity, applicants may partner with other organizations in submitting full proposal(s). In instances where the lead applicant is not based in the project target area, applications must include at least one identified local partner engaged in the project from its inception. Applicants partnering with other organizations must clearly identify the lead applicant, and the applicant may designate one or more partner organizations as sub-recipients. For the purposes of this funding opportunity, a partner organization is any organization that would receive sub-award funding from a successful applicant to help the applicant organization implement anti-trafficking projects and/or activities. All mandatory terms and conditions for a successful applicant also apply to any sub-awards awarded.
Organizations may submit proposals responding to both programming priorities, however, the number of applications from any single organization is limited. Organizations may submit up to (3) proposals as the prime applicant under Programming Priority One and may only submit one proposal under Programming Priority Two. Any additional submissions received will be disqualified. Applicants with multiple country locations, offices, or entities must coordinate to limit the total number of proposals in which the organization is listed as the prime applicant to comply with the limits. Each application may be submitted only once. Organizations submitting multiple applications under Programming Priority One should submit separate applications for each model intervention proposed.
For more information, visit Grants.gov.