Deadline: 13-Mar-23
The Office of Refugee Resettlement/Division of Unaccompanied Children Operations (ORR/DUCO), within the Administration for Children and Families, seeks to provide temporary shelter care and other child welfare-related services to unaccompanied children (UC) in ORR custody.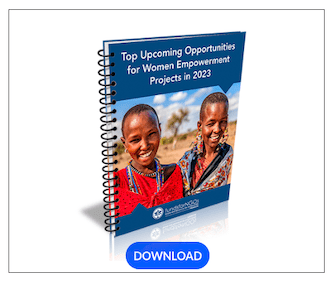 Residential care services begin once ORR accepts a UC for placement and end when the minor is released from ORR custody, turns 18 years of age, or the minor's immigration case results in a final disposition of removal from the United States.  Residential care and other child welfare-related services are provided by state-licensed residential care programs in the least restrictive setting appropriate for the UC's age and special needs.
ORR is announcing the availability of funds under this Standing Notice of Funding Opportunity (SNOFO) to seek secure residential care providers. A secure care provider facility is the most restrictive placement option for UC who pose a danger to self or others or has been charged with a criminal offense. Residential care providers operating a secure program must be licensed as a juvenile detention center to provide residential care services for UC who require a heightened level of care and supervision.
Funding Information
Estimated Total Funding: $15,000,000
Expected Number of Awards: 5
Award Ceiling: $8,000,000 Per Budget Period
Award Floor: $1,000,000 Per Budget Period
Average Projected Award Amount: $3,000,000 Per Budget Period
Length of Project Periods: 36-month project period with three 12-month budget periods
Eligibility Criteria
For profit organizations other than small businesses
Native American tribal governments (Federally recognized)
Nonprofits having a 501(c)(3) status with the IRS, other than institutions of higher education
Public housing authorities/Indian housing authorities
State governments
Public and State controlled institutions of higher education
Native American tribal organizations (other than Federally recognized tribal governments)
County governments
City or township governments
Unrestricted
Small businesses
Special district governments
Independent school districts
Private institutions of higher education
Nonprofits that do not have a 501(c)(3) status with the IRS, other than institutions of higher education
For more information, visit Grants.gov.