Deadline: 19-Feb-23
The United States Agency for International Development in Bangladesh (USAID/Bangladesh) is seeking applications from qualified US and non-US organizations to implement an activity titled Higher Secondary Education Activity (HSEA).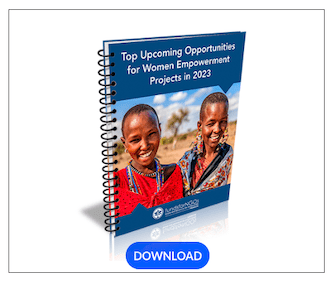 Purpose
The purpose of the Higher Secondary Education Activity is to improve the quality of teaching for students in higher secondary colleges. The Activity will focus on enhancing teachers' professional skills and abilities, developing teachers' training materials, and improving the leadership and supervision capacity of principals, vice principals and education officials. Students in the Higher Secondary Education sub-sector will benefit from improved teaching and learning, better preparation for, and successful university admission.
Objectives and Results
Objective 1: Teachers' instructional and management skills enhanced

A new curriculum for HSE will be rolled out by 2027. The MoE is very keen to start teacher training before the new curriculum is in place. Therefore, it is critical to think of ways to get teachers' skills up to date and build their confidence by building their capacity, through foundation and in-service training programs, to create lively, student centered activities in classrooms. Training courses will incorporate alternative teaching strategies that will equip teachers to effectively teach large class sizes and effectively teach online and through blended learning, where feasible.

Illustrative Intermediate Results:

Improved instructional practice of HSE teachers
Enhanced classroom-level support and monitoring mechanism used by HSE teachers
Increased use of digital/online system by students

Objective 2: Coordinated and harmonized teacher training introduced in HSE

Training manuals are outdated and do not adequately advance the skills of teachers. Training sessions are mostly theoretical rather than practical and do not equip teachers for the classroom. Currently, teacher training materials are based mostly on administrative tasks (such as how to report grades) rather than how to stand in a classroom and teach. The activity will work with DSHE, NAEM, and the HSTTIs to look at current materials and training and decide what needs to be improved or introduced. A "train the trainer" component is needed for the teacher trainers so trainers' guides should be included.

Illustrative Intermediate Results:

High- quality need-based training received by HSE teachers at regular frequency
Training lessons and materials accessed via digital platforms by teachers

Objective 3: Leadership and supervision capacity of principals and education officers strengthened

Education officers and supervisors lack the required capacity to manage the system and support teachers. Currently there is not a robust system for monitoring and supervising teachers. Principals and education officers seldom get training and if they do, they do not find it useful and applicable to their work. The activity will work with DSHE to ascertain the current system of training principals and education officers and implement initiatives that strengthen their capacity to lead and supervise.

Illustrative Intermediate Results:

Enhanced knowledge and skills of principals and education officers
Improved supervision and mentoring practices
Increased access and use of online and offline systems by principals and education officials
Funding Information
Subject to funding availability and at the discretion of the Agency, USAID intends to provide forty million dollars ($40 million) in total USAID funding over a Five (5) year period.
Geographic and Population Targeting
The Activity will cover the general stream of HSE colleges and college sections. The target populations are HSE teachers, HSE teacher trainers, HSE students, and principals and education officers of the system. Training programs and other capacity building interventions will have an equal number of male and female participants where possible, with a needs analysis at the start of the Activity to find out what, if any, barriers there are to this currently.
Eligibility Criteria
This funding opportunity is open to all eligible U.S. and non-U.S. nongovernmental organizations (NGOs) entities (other than those from foreign policy restricted countries), including educational organizations and universities, and public international organizations, etc.
The non-Federal entity may not earn or keep any profit resulting from Federal financial assistance. While for-profit firms may participate. Prohibition against profit, no funds will be paid as profit to any for-profit entity receiving or administering Federal financial assistance as a recipient or subrecipient, and as such, for-profit organizations must waive profits and/or fees to be eligible to apply.
USAID welcomes applications from organizations that have not previously received financial assistance from USAID.
Individuals are not eligible to apply.
USAID will not make an award to an applicant if the applicant has not fully complied with the UEI and SAM requirements by the time it is ready to make the award.
Applicants must have established financial management, monitoring and evaluation processes, internal control systems, and policies and procedures that comply with established U.S. Government standards, laws, and regulations.
The Recipient must be a responsible entity. The AO may determine a pre-award survey is required to conduct an examination that will determine whether the prospective recipient has the necessary organization, experience, accounting and operational controls, and technical skills – or ability to obtain them – to achieve the objectives of the program and comply with the terms and conditions of the award.
For more information, visit Grants.gov.