Deadline: 12 August 2016
The U.S. Consulate General Public Affairs Section in Kolkata is seeking proposals from eligible U.S and Indian organisations for a project entitled "High School Eco Action Clubs in Kolkata and Patna".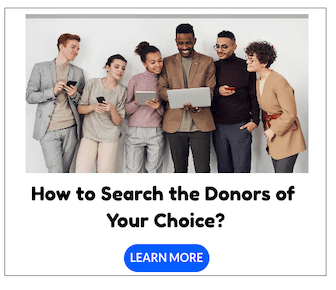 The proposed project will consist of establishing and managing Eco Action Clubs in conjunction with fifteen schools from Kolkata and its surrounding areas where eco/nature/environment clubs do not exist. The grantee will identify and develop 75 young environment champions from these school clubs. Similarly the project will be replicated in Patna involving five schools, thus creating a total of 100 young environmental champions in the two cities.
Funding Information: The grants for this proposal must fall between $65,000.00to $70,000.00.
Activities
Proposed American Center Activities in Kolkata and Patna

Design and develop the program and curriculum with U.S. Consulate input.
Training and orientation programs for school teachers who act as coordinators in the respective cities for Eco Action Club management and student selection processes.
Twice a month awareness camps and workshops to help identify the environmental issues (e.g. types of pollution, climate change challenges,) specific to Kolkata and Patna.
Subject matter expert training by climate change experts from the U.S., India, Mission India Greening Teams, and Indian and U.S. alumni of environment and climate change programs.
Virtual Google Hangout/ Skype/ DVC sessions or with speakers/experts whenever they are available.
Field trips to nearby environmentally important areas.
Alumni-led programs in leadership and management.
Competitive school proposals program to select micro-projects for funding.

Proposed School-led Activities

Encourage volunteerism among high school students as a part of extra curriculum activities to participate in Eco Action Club programs.
Conduct monthly workshops with local experts, teachers for promotion of the sustainable concepts and activities (e.g. recycling, water conservation, solar energy).
Provide after class or free time weekly lessons for the Eco Action Club members in environmental (climate change, deforestation, urban planning) and livelihood issues (organic farming, etc.).
Plan activities such as adopt a street, Earth day and Environment day Events, field trips, seminars, visit to Kolkata Science City.
Eligibility Criteria
U. S. or Indian organization are eligible to apply
Eligibility is open to all non-profit, non-governmental organizations.
Individuals are not eligible for an award.
Organizations may sub-contract with other entities, but only one, non-profit, non-governmental entity can be the prime recipient of the award.
When sub-contracting with other entities, the responsibilities of each entity must be clearly defined in the proposal.
U.S. Consulate General, Kolkata grants/cooperative agreements cannot be used to fund religious or partisan political activity; fundraising campaigns; commercial projects; scientific research; projects whose primary aim is the institutional development of the organization, or illegal activities.
For Indian applicants, the Foreign Contribution Regulation Act (FCRA) of the Government of India applies.
Applicants must acquire all required registrations and rights in the United States and India. All intellectual property considerations and rights must be fully met in the United States and India.
How to Apply
Interested applicants can apply via given website.
Eligible Country: United States and India
For more information, please visit grants.gov.