Deadline: 7-Dec-21
Call for Proposals are now open for Pathways to Health Equity Grant Program to solicit that present comprehensive, effective, and sustainable plans to achieve the legislative intent and the strategic goals of the Resource Act.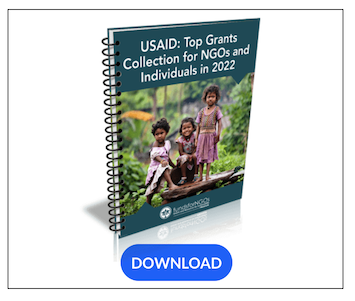 Strategic Goals
The project plans presented by applicants must demonstrate how their Pathways project will achieve measurable impact in each of the strategic goals of the Recovery Act:
to reduce health disparities;
to improve health outcomes;
to improve access to primary care;
to promote primary and secondary prevention services; and
to reduce health care costs, and hospital admissions and readmissions
Funding Information
The prior HEZ budget awards ranged from $675,000 to $1 million per year (times four years). Based on this prior experience, they anticipate that grants awarded under the Pathways RFP will range from approximately $500,000 to $1 million or more per year (over a two-year period).
Geographic Area
The proposal must propose a contiguous geographic area (a "place-based" approach) that demonstrates measurable and documented health disparities and poor health outcomes (e.g., the percentage of low-birth weight infants above the median value for all Maryland zip codes, etc.). The proposed geographic area will be small enough to allow the proposed resources permitted under the Resource Act, to have a significant impact on improving health outcomes and reducing health disparities, including racial, ethnic, geographic, and disability-related health disparities. The proposed geographic area must have a minimum of at least 5,000 residents.
Eligibility Criteria
Eligible Pathways Program applicants must present a comprehensive, effective, and sustainable plan that describes how their proposed Pathways project will address each of the strategic goals defined in the Resource Act during the two-year Pathways program and demonstrate how their project could be self-sustainable as a HERC.
To be eligible to receive a Pathways Program grant, applicants must meet certain requirements as set forth in the Resource Act and defined by this CHRC Pathways to Health Equity Call for Proposals. The following types of organizations are eligible and shall apply as the lead or coordinating organization applicant on behalf of the proposed geographic area:

Nonprofit community-based organizations;
Nonprofit hospitals;
Institutions of higher education;
Federally Qualified Health Centers; or
Local government agencies.

Applicants are strongly encouraged to form a broad coalition of health and community partners which could include non-profit social service agencies, faith-based institutions, charities, schools, local businesses, and municipal and local government entities with demonstrated experience working in the defined geographic area with the target population/ communities.
For more information, visit https://health.maryland.gov/mchrc/Pages/notices.aspx