Deadline: 31-Oct-22
ViiV Healthcare Australia through its Positive Action Community Grants is looking to fund community-based projects that reach those most affected by, or at risk of HIV, particularly in marginalised, hard to reach or vulnerable populations.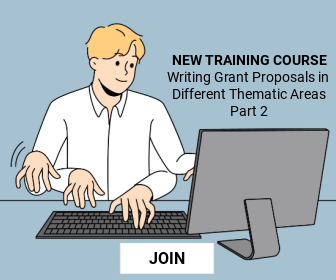 ViiV Healthcare support initiatives that are innovative, sustainable and produce tangible results for people living with HIV.
Positive Action was created in 1992 by GSK, who still holds an interest in ViiV. It was the first global pharmaceutical company program to support communities affected by HIV and AIDS.
ViiV Healthcare is a specialist pharmaceutical company 100% focused on combating, preventing and ultimately curing HIV and AIDS. their collective determination is to make sure no one at risk of or living with HIV is left behind.
Priority Areas
Quality of life for people living with HIV (from surviving to thriving): Initiatives that enable an improved quality of life for people living with HIV and address barriers, including stigma, social support and resilience.
Enhanced people living with HIV/HCP relationships: Initiatives that address barriers and enable people living with HIV to engage in enhanced communication with their HCP by a demonstrated improvement in health literacy and/or understanding of a good quality of life.
Improved HIV-related knowledge in priority populations: Activities that focus on health promotion, prevention and peer education to improve knowledge and awareness of HIV in priority populations: such as Aboriginal and Torres Strait Islander people and reduce risk behaviours associated with HIV transmission.
Improved health system responses to achieve best long-term health outcomes for people living with HIV: Projects that aim to improve health systems response to multimorbidity of people living with HIV such as integrated healthcare models by addressing the prevention, screening and management of comorbidities in a person-centred manner. The priorities of a Person Living with HIV who is ageing may differ from those of the service provider.
Funding Information
A total amount of AU$200,000 (excl. GST) will be awarded to a number of organisations for the 2022 grants cycle representing the key priority areas. Grant requests may not exceed more than 25% of your total annual organisational income.
Eligibility Criteria
The applicant must meet the following eligibility criteria to apply for grants:

Bea charity, non-government or community-based organisation witha focus (>75%) on HIV and people living with HIV
Meets all the legal requirements expected of a non-government or community-based organisation in Australia
Actively engages, collaborates and advocates with people living with HIV.
Ineligible
The ViiV Healthcare Positive Action Community Grants Program will not fund the following:

Retrospective project expenditures
Overseas travel costs
On-going operational, capital works or facilities maintenance costs
Purchase of equipment that incurs ongoing maintenance costs
Competitions, prizes, profit making, or fundraising activities
Projects that seek funding in excess of 25% of overall annual organisational income.
For more information, visit https://viivhealthcare.com/en-au/community-engagement/positive-action-grant-projects/