Deadline: 14-Feb-23
The Sustain Our Great Lakes (SOGL) program is soliciting proposals to benefit fish, wildlife, habitat and water quality in the Great Lakes basin.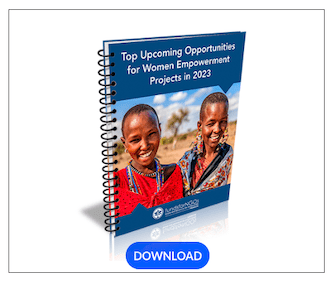 The program will award up to $18.7 million in grants in 2023 to improve and enhance:
stream, riparian and coastal habitats to benefit species;
water quality in the Great Lakes and its tributaries.
The program is administered by the National Fish and Wildlife Foundation (NFWF) in partnership with the Caerus Foundation, Cleveland-Cliffs, General Mills, the Ralph C. Wilson, Jr. Foundation, U.S. Environmental Protection Agency, U.S. Fish and Wildlife Service, USDA Forest Service and USDA Natural Resources Conservation Service. Significant program funding is provided by the Great Lakes Restoration Initiative (GLRI), a federal program designed to protect, restore and enhance the Great Lakes ecosystem.
Priorities
In 2023, grant funding will be awarded in four categories:
Category 1: Habitat Restoration to Conserve Species and Improve Water Quality

Strategy 1: Stream and Riparian Habitat Restoration to Benefit Species

Restore aquatic connectivity: barrier removal, bridge and culvert replacement, and passage structure installation to facilitate movements of brook trout or lake sturgeon
Naturalize stream channel configuration: channel realignment and excavation to restore stream meander, floodplain connections, and other geomorphological processes
Improve in-stream habitat: installation of in-stream structures to improve geomorphological processes and habitat complexity for brook trout or lake sturgeon
Improve riparian habitat: bank stabilization, and native plant restoration along streambanks and floodplain to improve habitat and water quality

Strategy 2: Stream and Riparian Restoration to Improve Water Quality

Improve riparian and floodplain habitat: bank stabilization, and native plant restoration along streambanks and riparian wetlands and floodplains to improve water quality, protect or enhance high quality or previously restored habitat, and enhance habitat for priority species by reducing runoff of nutrients and sedimentation
Naturalize stream channel configuration: channel realignment and excavation to restore stream meander, floodplain connections, and other geomorphological processes
Improve in-stream habitat: installation of in-stream structures to enhance resilience, reduce flooding and enhance habitat complexity for fish and other aquatic organisms

Strategy 3: Coastal Habitat Restoration

Improve coastal habitat structure: restoration actions aimed at improving habitat function and quality to benefit shorebirds, waterfowl and/or breeding marsh birds. Projects should prioritize using native plant and tree species designed to improve habitat for native pollinators and migratory birds

Invasive species control: Invasive species control activities, particularly EDRR, initial treatments and subsequent retreatments, are eligible for funding in this category. Invasive species control must be included as a component of broader habitat restoration activities proposed. Applicants must demonstrate that proposed invasive control activities are necessary to ensure the success of the broader habitat restoration effort requesting funding.

Restore coastal aquatic connectivity and hydrology: restoration actions that improve hydrological connectivity between Great Lakes waters and adjacent wetlands/streams including installation of passage structures, or removal of sediment and hard structures to improve access by fish and suitable habitat for shorebirds, waterfowl and breeding marsh birds.

Category 2: Green Stormwater Infrastructure in Great Lakes Communities

Create and enhance stormwater wetlands: construction of wetlands in communities to slow, store and filter stormwater and reduce flooding while improving habitat
Install green infrastructure: installation of rain gardens, bioswales, pervious surfaces, and other green infrastructure solutions to increase stormwater storage, reduce flooding and capture and enhance community green space
Restore urban and community forests: strategic planting of diverse native tree species along riparian zones and other flood-prone areas to slow and retain stormwater runoff, sequester carbon, reduce heat-island effects, moderate water temperatures, improve habitat, and increase ecosystem resilience

Category 3: Invasive Species Control to Protect and Enhance Restored Habitat

Re-treat or manage acres to control invasive species: retreatment of acres that have received initial treatment to further control primary invasive species target(s) and management of secondary invasives appearing post-initial treatment
Expand existing invasive control efforts: treat or manage invasive species on new/previously untreated acres adjacent or strategically connected to existing control efforts to reduce the threat of future encroachment by invasive species and increase restored habitat quality and scope

Category 4: Conservation Practices and Regenerative Agriculture on Working Lands

Priority actions for technical assistance throughout the Great Lakes region include:

Improve Soil Health, Water Quality and Biodiversity: provide technical assistance to landowners to strategically apply soil health and RA conservation practices, such as the use of cover crops in crop rotation, construction of on-farm riparian buffers and wetlands, drainage and tillage practices to reduce sediment and phosphorous losses and improve fish and wildlife habitat
Engage Landowners in Conservation and Regenerative Agriculture Planning and Peer to Peer Learning: coordination of outreach and implementation of conservation systems and RA principles on agricultural land and adjacent riparian and buffer lands. Outreach and convening of farmer-led groups to engage in peer-to-peer learning, discussion and conservation planning (nutrient management plans, forest stewardship plans, etc.) to advance regional knowledge and adoption of RA principles.
Reduce Farm Bill Practice Contracting and Implementation Backlog: coordinate with NRCS to accelerate the implementation of and completion of previously contracted Farm Bill practices and decrease the time enrolled and interested producers wait between Farm Bill enrollment to implementation.
Funding Information
Up to $18.7 million is expected to be available for grant awards in 2023.
Individual grant awards will range from $200,000 to $1,000,000.
SOGL Funding Category 4 Individual grant awards will range from $100,000 to $350,000.
Eligibility Criteria
Eligible and Ineligible Entities

Eligible applicants include non-profit 501(c) organizations, state government agencies, local governments, municipal governments, Tribal governments and organizations, and educational institutions.
Ineligible applicants include federal government agencies, unincorporated individuals, and for-profit businesses.

Ineligible Uses of Grant Funds

NFWF funds and matching contributions may not be used to support political advocacy, fundraising, lobbying, litigation, terrorist activities or Foreign Corrupt Practices Act violations.
NFWF funds may not be used to support ongoing efforts to comply with legal requirements, including permit conditions, mitigation and settlement agreements. However, grant funds may be used to support projects that enhance or improve upon existing baseline compliance efforts.
Equipment: Applicants are encouraged to rent equipment where possible and cost-effective or use matching funds to make those purchases. NFWF acknowledges, however, that some projects may only be completed using NFWF funds to procure equipment.
Federal funds and matching contributions may not be used to procure or obtain equipment, services, or systems (including entering into or renewing a contract) that uses telecommunications equipment or services produced by Huawei Technologies Company or ZTE Corporation (or any subsidiary or affiliate of such entities) as a substantial or essential component, or as critical technology of any system.
For more information, visit NFWF.