Deadline: 27-Aug-21
The United States Agency for International Development (USAID) is seeking applications for a cooperative agreement from qualified entities to implement the Small and Medium Enterprise activity.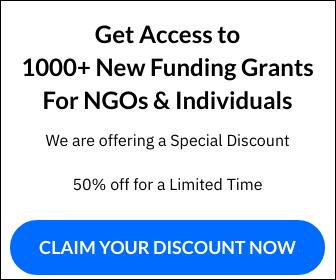 The overall goal of this activity is to help Small & Medium Enterprises (SMEs) become better integrated into higher value-added value chains and developed markets.
Objectives
Through its new SME development activity, USAID Serbia intends to support the following objectives:
Improved productivity and profitability of SMEs through enhanced management and modernization to achieve desired outcomes such as, but not limited to:

Accelerated SME adoption of management best practices, technological upgrades, and digital solutions.
Reduced production costs to make SMEs more efficient.
Increased SME innovation through cooperation with R&Ds and educational institutions.
Improvements in employee productivity through continuous learning.

Expanded SME exports through improved market alignment and adaptations as characterized by desired outcomes such as, but not limited to:

Better/more opportunities to find, connect to, and establish strong market linkages for both buyers and distributors created.
Improved capacity of SMEs to identify new market opportunities through market research to diversify markets.
Incentive and technical assistance (TA) programs for SMEs to transition toward a sustainable environmentally friendly and 'Green' production (which will contribute not only to their market alignment but could also contribute to their productivity and cost reduction needs) piloted.
Expanded adoption of EU standards by Serbian SMEs.

Increased SMEs utilization of financing instruments as characterized by desired outcomes such as, but not limited to:

Increased variety of financial products, including digital financing solutions, customer tailored debt and equity, and other financial tools or services for SMEs and start-ups.
Raised knowledge and awareness of SMEs about available financial tools and mechanisms and building trust and awareness around innovative financial technology products;
Better ability of SMEs to apply for and utilize existing and new financial products and services to finance their growth.
Enhanced utilization of Development Finance Corporation (DFC) Loan Guarantees and other products, through TA which could be provided to both banks and SMEs, such as for example promoting the DFC mechanism or assisting banks in creating a SME client pipeline.
Funding Information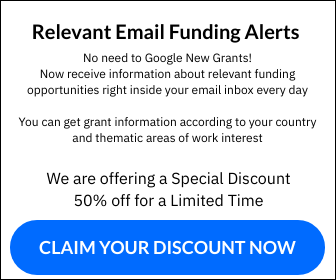 Subject to funding availability and at the discretion of the Agency, USAID intends to provide approximately $19,000,000 in total USAID funding over a 5 year period.
The anticipated period of performance is 5 years.
Place of Performance: This project description will take place countrywide in the Republic of Serbia.
Eligibility Criteria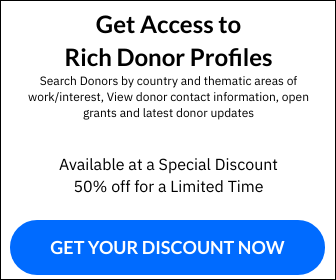 Through this RFA, USAID seeks to make awards to organizations and/or partnerships that can make concrete and meaningful contributions to sustainably strengthen Small & Medium Enterprises (SMEs) to become better integrated into higher value-added value chains and developed markets.
Eligibility for this RFA is not restricted. All U.S. and non-U.S. public, private, for-profit, and nonprofit organizations, as well as institutions of higher education, parochial, and other non-governmental organizations, are eligible to submit an application. Further, the organization must be a legally recognized organizational entity under applicable law. Foreign government owned parastatal organizations from countries that are ineligible for assistance under the Foreign Assistance Act (FAA) or related appropriations acts are ineligible. Applications from individuals will not be accepted nor reviewed.
For more information, visit https://www.grants.gov/web/grants/view-opportunity.html?oppId=334713