Deadline: 15 August 2018
Are you an organisation ready to break the shackles of exclusion of underrepresented groups within your region? Do you have and/or wish to take to scale home-grown empowerment strategies that raise awareness, build confidence and self-esteem of Voice target groups to claim their rights? Do you see organisations across countries needing the same capacities strengthened? Are you willing to promote a positive image of Voice groups and fight discrimination creating a powerful ripple effect across countries? If yes, then apply for the "Empower beyond borders! Regional empowerment grants"!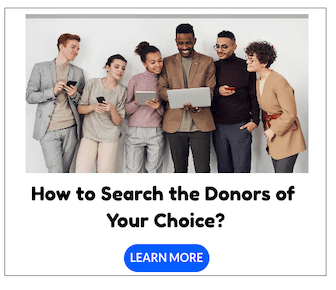 Voice Empowerment grants are meant for (smaller) organisations to raise awareness, develop transformative leadership, build confidence and skills, and work against stigmatisation of marginalised and discriminated groups. Informal groups can access this funding by partnering with a registered (lead) organisation.
Grant Information
The grant is available from €5.000 to € 75.000 for a minimum duration of 12 to maximum 24 months.
Focus Groups & Focus Regions
East Africa (Kenya, Tanzania, and Uganda) Region – Age-discriminated vulnerable groups notably the young and elderly, Persons with disabilities, and Lesbian, Gay, Bisexual, Transgender, Intersex (LGBTI) people.
West Africa (Nigeria, Niger and Mali) Region – Lesbian, Gay, Bisexual, Transgender, Intersex (LGBTI) people, Indigenous groups and ethnic minorities.
South East Asia (Cambodia, Laos, Philippines and Indonesia) Region– Women facing exploitation, abuse and/or violence, Lesbian, Gay, Bisexual, Transgender, Intersex (LGBTI) people, Age-discriminated vulnerable groups, notably the elderly.
Themes
Improved access to (productive) resources (finance, land and water) and employment,
Space for political participation and citizen engagement.
Eligibility Criteria
The (lead) applicant must be target group-led. This means that the target group governs and manages the organisation with the principle of "Nothing About Us Without Us" guiding their work. Additionally, the (lead) applicant must be registered in at least one of the countries in the region where their project will be implemented. For example: For a project in West Africa, the (lead) applicant needs to be registered in either Niger, Mali or Nigeria.
The only exception to the above is if the grant cannot be led by an organisation based in the countries due to the nature of the proposed project presenting additional security or safety risks. In this case Voice allows an application led by a target group-led organisation in a third country (preferably in a neighbouring country but also possibly outside Africa and Asia; if so required). Obviously the majority of the activities still need to be implemented in close collaboration with local groups in the Voice focus countries, taking security and safety into account.
How to Apply
Applicants can download the application form and budget form via given website.
Eligible Countries: Laos, Indonesia, Cambodia, Philippines, Tanzania, Uganda, Kenya, Mali, Niger, Nigeria.
For more information, please visit Empowerment Grants Program.