Deadline: 30-Mar-23
Telstra has launched the Connected Communities Grant Program to support communities across remote, rural and regional Australia to build resilience, improve environmental sustainability and enhance liveability through the power of connection.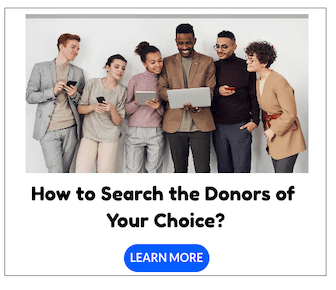 The program will support community-led efforts for better community disaster preparedness, environmental practice, digital literacy and social connection. This can be with new or existing projects, where funds will help to scale their impact, and may include initiatives that can build capability by providing access to equipment, information and education and/or enable constructive social networks.
Not-for-profit organisations that are providing access to information, technology, education and facilities in order to build connected communities that are resilient, sustainable and liveable should consider applying.
Funding and Priorities
A total of $200,000 is available to fund grant applications up to the value of $10,000 to support remote, rural and regional communities to embrace new technologies and ways of working to build social capital and digital capability via a grant opportunity fostering:

Resilient communities that are well prepared and socially connected when disaster strikes with the ability to renew and recover together.
Sustainable communities that are diverse and inclusive, planning for the health, wellbeing, and prosperity of their people and the planet.
Liveable communities that have digital capability, and help to equip individuals with the skills to live, learn and work in a digital society.
Eligible Projects
The program will support a wide range of charitable projects that are aligned to the program purpose including:

Local events and activities that engage and educate community members on the importance of environmental sustainability, improvement of environmental standards or adoption of better environmental practices;
Programs that deliver information and education supporting agricultural communities' adaptation to extreme weather events and changing climate conditions;
Enabling or accelerating the adoption of better environmental practices with education programs or the implementation of new technology solutions;
Programs to help communities recycle their e-waste;
Delivery of cyber safety / online awareness workshops to vulnerable cohorts (e.g. seniors, students, First Nations people and culturally and linguistically diverse (CALD) communities);
Cyber security support for community groups to implement or upgrade electronic information security;
Equipment or training to build digital and connectivity literacy for broad community benefit;
Enabling digital equity by providing access to digital equipment for students in need;
Upgrading emergency meeting places to support connectivity and emergency power in and out of times of disaster;
Providing essential equipment for emergency preparedness.
Ineligible Projects
Projects that support core business and areas of responsibility of Federal, State and Local Governments;
Overseas travel and overseas projects;
Prizes, gifts, trophies or awards;
Political lobbying;
Projects that primarily benefit private business, a sole trader, or private interests;
Projects solely focused on animal welfare;
Purchase of land;
Ongoing costs such as rent and utilities (unless it directly relates to the project);
Non-project related staff training and development costs;
The encouragement or advancement of sport, recreation and social activities are not considered charitable activities under Australian law.
Eligibility Criteria
This grant program seeks to support not-for-profit organisations in remote, rural and regional Australia who have greater challenges in accessing services and/or funding to enable initiatives for building resilience, improving sustainability and enhancing liveability. Not-for-profit organisations that are serving the needs of peri-urban communities, which experience these same challenges but are located in Metropolitan zoned RA1 locations, should contact FRRR to confirm their eligibility.
To apply, you must meet the following criteria:

Applicant organisations must be a not-for-profit organisation with either an Incorporation Certificate and/or an ABN. If you are unsure if your organisation is a registered not-for-profit (e.g. if you are a Co-operative, Other Unincorporated Entity, Public Company or Trust);
Projects must be for charitable purposes and offer clear public benefit;
Not-for-profit organisations with or without DGR-1 endorsement are eligible; and
Organisations can submit one application per grant round.
Ineligible
Application is submitted by individuals, sole traders, private or commercial businesses (as per the submitted ABN);
Application is submitted by an organisation that is not a legal entity (i.e., a registered not-for-profit), without the written consent of the governing / partnering body who holds the ABN / Incorporation Certificate;
Application is submitted without required financial documentation;
Final report/s from any FRRR grants awarded in the previous seven years have not been acquitted (delivery organisations should check with legal organisation to see if there are any outstanding final reports);
Application is for a project or activity that has already occurred / is occurring prior to the announcement of funding; Application is incomplete. NOTE: Due to the volume of applications received, applications are assessed based on the documentation received at the time of application. FRRR is unlikely to follow up missing documentation after applications have been submitted.
For more information, visit Telstra.