Deadline: 31-Aug-21
The Regional Environment, Science, Technology, and Health Office (REO) at U.S. Embassy Bangkok announces this Notice of Funding Opportunity ("NOFO") for Mekong River Basin Monitoring Tools.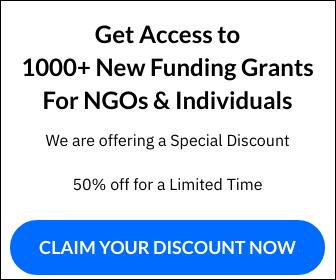 Goal
: The goal of the program is to strengthen the coherency of, and catalyze support for, improving the collection, availability, analysis, and application of
water
and water-related data to improve the sustainable management of natural resources in the Lower Mekong Basin.
Objectives
The program will focus on four main objectives:
Strengthen national and regional institutions that support transboundary cooperation on water data and water resources management: This component should involve collaboration with and sharing best practices and lessons learned among riparian countries, donor partners, basin planning organizations, academic institutions, and other relevant stakeholders.
Support increased collaboration on water data and water resources management both within and among riparian country ministries including through the Mekong River Commission: Identify policy, governance, capacity, or technology bottlenecks that limit data sharing or use of data services through targeted dialogue and outreach efforts.
Improve access to and capacity for analysis and management of water data: This component may primarily consist of training in a classroom/workshop setting targeting relevant government ministries. It may include presentations, hands-on training modules and discussions, introducing participants to state-of-the-art technical solutions and best practices.
By the end of the funding period, identify and transfer the knowledge and skills needed to continue the mission of the Mekong Dam Monitor to an entity (Government, NGO, University, etc.,) which will take over the funding and operations of the Mekong Dam Monitor in an ongoing and sustainable manner.
Funding Information
Funding Amount: $ 400,000 USD
Number of Awards: 1
Award Date: 30 September 2021
Project Completion Date: September 2023
Eligibility Criteria
Eligibility is limited to U.S. non-profit/nongovernmental organizations subject to section 501 (c) (3) of the U.S. tax code, foreign non-profit organizations, educational institutions, and public international organizations.
For-profit and commercial firms are not eligible to apply in response to this NOFO.
Technically eligible submissions are those which:

arrive electronically to the given website by the designated deadline;
have heeded all instructions contained in the Notice of Funding Opportunity (NOFO), including length and completeness of submission; and
do not violate any of the guidelines stated in the solicitation and this document.
For more information, visit https://www.grants.gov/web/grants/view-opportunity.html?oppId=335032