Deadline: 9-Jan-23
Applications are now open for the Local Fund for the Harrogate District to provide a sustainable source of funding for Harrogate district charitable and community organisations.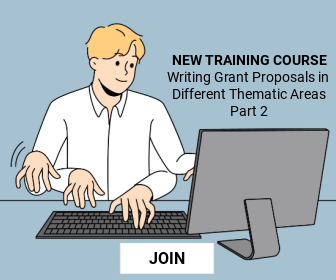 Local groups can apply for activities and services that support people, keeping them connected to their community and with each other. Also, your project should provide long term benefit.
Priorities
They will give priority to groups who:

have a demonstrated financial need
demonstrate how a small investment can make a big difference
can evidence demand
are working with people who need extra support to stay independent and safe.

They are also particularly looking for applications from groups addressing these needs:
Funding Information
Grants are available from £200 up to £3000.
What area does the local Fund for the Harrogate District cover?
The LOCAL FUND covers the whole of the Harrogate District. This therefore includes the towns of Knaresborough, Boroughbridge, Ripon, Masham and Pateley Bridge and the rural areas in between. On the map, the shaded area shows the coverage of the Harrogate District.
Eligibility Criteria
The fund aims to grow local giving and provide a sustainable source of funding.  So they target grants at small organisations with charitable aims where a small amount of money can make a significant difference. Your organisation must be based in and/or working in the area served by Harrogate Borough Council.
small voluntary and community groups
small charities
other types of not for profit organisations ( provided that they can clearly demonstrate that the purpose of the organisation is wholly charitable).
Your organisation or group does not have to be a charity registered with the Charity Commission but all groups applying to Two Ridings CF for funding do need to:

Work primarily for the benefit of people in the area served by Harrogate Borough Council,
Be 'not for profit'. Please note, they have additional requirements when considering a request from a Community Interest Company and further information can be found by clicking here,
Have a governing document (also known as a constitution, rules, memorandum, or articles of association) outlining charitable objectives and with a charitable dissolution clause,
Have a bank account in your group/ organisation's name with at least two signatories, who are not related to one another,
Be locally led and run (including locally constituted and managed branches of national charities),
Have at least three unrelated trustees, directors or management committee members.
For more information, visit Two Ridings Community Foundation.
For more information, visit https://www.tworidingscf.org.uk/fund/tlfharrogate/