Deadline: 16-Jun-23
The U.S. Embassy Tbilisi Public Diplomacy Section (PDS) of the U.S. Department of State is pleased to announce that funding is available through its Public Diplomacy Cultural Small Grants Program.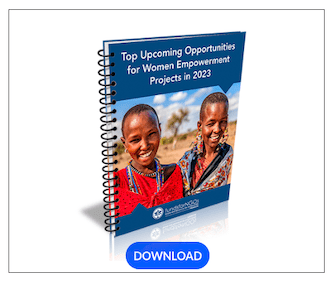 Purpose
PDS Tbilisi invites proposals for programs that strengthen cultural ties between the U.S. and Georgia through cultural and exchange programming that highlights shared values and promotes bilateral cooperation. All programs must include an American cultural element, or connection with American expert/s, organization/s, or institution/s in a specific field that will promote increased understanding of U.S. policy and perspectives.
Examples of PDS Cultural Small Grants Program programs include, but are not limited to:
Academic and professional lectures, seminars and speaker programs;
Artistic and cultural workshops, joint performances and exhibitions;
Cultural heritage conservation and preservation programs;
Professional and academic exchanges and programs;
Priority Program Areas
Strengthening democracy, culture, institutions, values, and civil society through arts, particularly with a U.S. connection, in the regions of Georgia.
Community-based cultural (heritage) preservation projects, or projects to support community engagement around or with Georgia's cultural heritage.
International Festivals held in Georgia to foster closer U.S.- Georgian ties and share U.S. culture.
Sporting events and exchanges to foster closer U.S.- Georgian ties through sports, promote inclusive sports, foster healthy living, or advance other shared priorities.
Funding & Duration Information
Length of performance period: up to 12 months.
Number of awards anticipated: 15 awards (dependent on amounts).
Award amounts: awards may range from a minimum of $5,000 to a maximum of $24,000.
Total available funding: $250,000.
Type of Funding:  Fiscal Year 2023 Public Diplomacy Funding.
Anticipated program start date:  four to six months after submission deadline.
Eligibility Criteria
The Public Affairs Section encourages applications from U.S. and Georgia.
Registered not-for-profit organizations, including think tanks and civil society/non-governmental organizations with programming experience.
Non-profit or governmental educational institutions.
Governmental institutions.
Legal Entities of Public Law.
Applicants are only allowed to submit a maximum of two proposals per organization. If more than two proposals are submitted from an organization, all proposals from that institution will be considered ineligible for funding.
For-profit or commercial entities are not eligible to apply.
For more information, visit Grants.gov.