Deadline: 17-Mar-23
UN Women is accepting Proposals for Responsible Parties to Provide Increased Access to Business Skills Development and Business Support Opportunities in Moldova for Ukrainian refugees.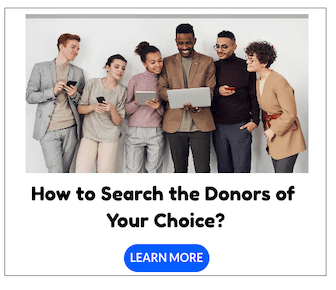 UN Women Moldova plans to contract a responsible party to provide increased access to business skills development and business support opportunities for at least 100 women and girls, both Moldovan citizens and Ukrainian refugees, in five locations around Moldova.
Project Outcome: Women and girls in all their diversity, both refugee and local, especially the most vulnerable and affected by the crisis, have increased resilience and agency due to access to gender-responsive humanitarian assistance and tailored livelihood programs and benefit from integrated gender-responsive, localized and women-centred protection and development opportunities.
Project Output: Women and girls, both refugee and local, have increased access to business skills development and business support opportunities.
Through this Call for Proposal, UN Women Moldova is seeking to contract an organization (Civil Society Organization, registered in Moldova) or a Consortium of organizations to fulfil the following suggested activities, but not limited to:

Conduct beneficiary mapping and a rapid needs assessment to select the beneficiaries of the business support in up to 5 districts in Moldova with the focus on women refugees and local from underrepresented groups.
Develop and implement business support programs (including voucher support component) based on co-creation with involvement of right holders and duty bearers, to directly support skills and business development.
Carry out awareness raising activities targeting women and girls in all their diversity, especially the most vulnerable, on available business support opportunities in the selected communities.
Funding Information
The total budget available for this call for proposal is of up to USD 95,000.00.
The proposals are expected to start from April 2023 and be implemented within a period of 9 months and to be completed not later than end of December 2023.
Competencies
Proponents will receive a pass/fail rating on this section. UN WOMEN reserves the right to verify any information contained in proponent's response or to request additional information after the proposal is received. Incomplete or inadequate responses, lack of response or misrepresentation in responding to any questions will result in disqualification.
Technical/functional competencies required:

Knowledge and experience of for at least 3 years in implementing business development support activities. Experience in managing and implementing business financing instruments (vouchers, grants, seed capital, etc.), will be considered an advantage;
Team of experts (team leader, business development specialists, trainers, consultants, coachers, and/or other relevant staff) with at least two years of experience in the areas of expertise for which they were contracted;
Proven in-house experience in inclusion and economic empowerment Programmes of women/girls in all their diversity.
Experience of supporting refugees, migrants, vulnerable and/or underrepresented groups will be considered an advantage;
Presence in the region and/or experience of working at local and community level, in partnership with community-based organisations from different regions of the country;

Other competencies, which while not required, can be an asset for the performance of services:

Previous experience managing grants/partner agreements from UN agencies, INGOs or international organizations.
Specific requirements to the proposal
The proponent as a Responsible Party is expected to make substantial contribution to achievement of but not limited to the activities for which it is putting an offer;
Proponents are highly encouraged to propose interventions that explore innovative ideas, including use of digital tools and existing digital platforms;
The cooperation with Japanese experts, companies, NGOs will be considered an advantage at the evaluation stage.
The proposed intervention size and budget request is for up to equivalent in MDL of USD 95,000.00. The proposal amounts shall be quoted in Moldovan Lei. All currency exchanges will be calculated using the UN Operational Exchange Rate as per the date of submission of proposal;
UN Women will sign a contract with applicant organisations and disburse funds to the applicant organizations only. Results based budget should be prepared using zero VAT rate;
Partners and sub-contractors will benefit from respective fiscal arrangements upon signature of Partnership Agreement with UN Women Moldova. The proponent shall follow the UN Women Branding Guidelines and Identity Standards throughout the implementation process;
The budget of the proposal shall include communication and visibility actions. Examples of communication and visibility actions may be but not limited to: success stories, video spots, informative sessions, online campaigns, awareness campaigns etc.
For more information, visit UN Women.