Deadline: 13-Dec-21
SDG Integration Unit of the Bureau for Policy and Programme Support has announced a Call for Low Value Grant Proposals for initiative "Monitoring complex development challenges from Space".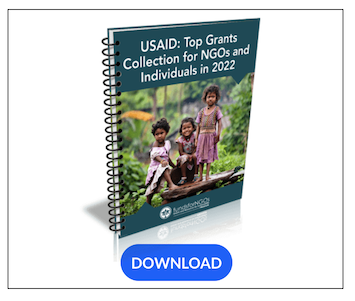 Objectives
CSOs and NGOs, including non-for-profit academic and educational institutions, are requested to submit their proposals for potential grant implementation. There are two objectives of the grant: global electricity mapping tool and explore the potential of applying similar methodology to global crop production estimates.

Global electricity mapping tool

The grantee will produce a fully functional digital global electricity access tool and approach to monitoring energy access and reliability from space. Specifically:

Acquire, clean, manage and store required data including, but not limited to satellite data, microeconomic data and other secondary or primary sources of data as required.
Ensure adequate and mutually agreed upon results validation procedures and execution of those procedures.
Work with UNDP personnel to integrate output into existing platforms.
Work with UNDP personnel to generate curated content that highlights specific use cases (country and regional cases of electricity access over time, event or project based access tracking, and more).
Document all data, methods and results in a comprehensive report document that adheres to a mutually agreed format.
Produce a policy brief that expresses core content of comprehensive report document intended for policy audiences.

Global crop production

Explore with current data from UNDP the potential of mapping agricultural yields for multiple years.
Project Duration
The project duration is 12 (twelve) months, beginning before 20 December 2021.
Eligibility Criteria
The Applicant must meet the following criteria to be eligible for selection:
Be legally registered as CSO, NGO, or academic/educational institution with a non-for-profit status
Have an established office and experience in implementing similar/related activities
Have experience in applying space data to development
Selection Process
UNDP will review the proposals through a five-step process:
determination of eligibility;
technical review of eligible proposals;
scoring and ranking of the eligible proposals based on the assessment criteria outlined in the previous section to identify highest ranking proposal;
round of clarification (if necessary) with the highest scored proposal; and
Low Value Grants Agreement (LVGA) signature.
For more information, visit https://procurement-notices.undp.org/view_notice.cfm?notice_id=86438