Deadline: 30-Nov-22
Thread is excited to partner with the State of Alaska Child Care Program Office for Phase 3 – COVID-19 Child Care Stabilization Grant. The funding for this grant is possible through the American Rescue Plan Act (ARPA) and Coronavirus Response and Relief Supplemental Appropriations Act (CRRSAA), with the State of Alaska's Child Care Program Office as the lead agency and thread as the intermediary for grant distribution.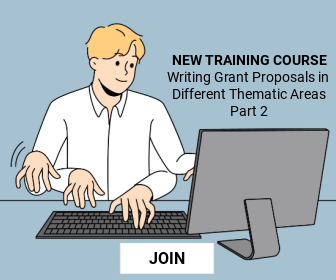 Purpose
Early childhood educators are vital to a high-quality program. For eligible programs that opt-in to receive the workforce initiative funding, this amount of funding must be used on strategies within the "Personnel Costs" category. This may include increased hourly wages, benefits (health, retirement, educational, etc.), premium pay, retention, recruitment and other strategies to support the workforce.
Funding Information
Phase 3 will use approximately $24 million remaining in ARPA for stabilization grants, and $5 million in CRRSAA for the workforce initiative. The workforce initiative is an opt-in for programs interested in receiving additional funding to invest in workforce supports.
The Phase 3 formula will be based on licensed capacity, per child and will be finalized after the application period ends to ensure the complete amount of the remaining funds are used. Licensed capacity will be verified by the State of Alaska Child Care Program Office (CCPO).
Phase 3 includes additional funding opportunities for eligible programs based in the following locations:

Municipality of Anchorage: For eligible programs in the Municipality of Anchorage additional funding is supported by a grant from the Municipality of Anchorage's Assembly and Mayor's Office.
Matanuska-Susitna Valley: For eligible programs in the Matanuska-Susitna Valley additional funding is supported by a grant from the
Mat-Su Health Foundation.
The additional funding amounts vary per category.
Eligibility Criteria
Eligibility is based on federal guidelines and is available to programs that:

Are licensed child care providers who are open or temporarily closed due to COVID-19 and planning to reopen OR
Are approved (Relative or In-Home) child care providers on or before March 11, 2021, and still approved at the time of application.
For more information, visit https://www.threadalaska.org/thread/covidrelieffaq3/