Deadline: 27-Jan-23
The United States Agency for International Development in Mali (USAID/Mali) is seeking applications for a Cooperative Agreement from qualified entities to implement the USAID Doniya Taabolo Activity.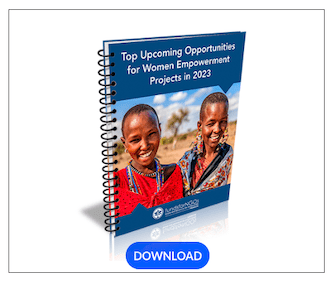 Purpose
Purpose Malian children are not attaining primary level literacy and numeracy skills. The aforementioned challenges with insufficient access, low quality instruction, and sub-par governance have resulted in poor learning outcomes. This intervention should make every effort to provide children with the reading and math skills needed to improve their learning outcomes, coupled with psychosocial support and additive measures that may increase their resiliency and prepare them to attain better socio-economic opportunities in the future.
In February 2020, the Mission held Implementing Partners' Consultation Meetings for the design of the new Country Development Cooperation Strategy. Even with these activities, key findings/challenges included:

In conflict zones and geographic areas affected by climate change, access to food and children's health become central elements for advancing education. Thus, the approach to education needs to be differentiated by regions to address pertinent challenges.
The population growth rate will have cumulative effects on investments in the sector (infrastructure, certified teachers, learning materials and management systems).
Recommendations from the meetings were to:

capitalize on lasting community level achievements;
address ground realities and needs through cross-sectoral activities;
build local and national level capacity and ownership; and
replicate and mainstream tested approaches.
Focus Areas
Furthermore, key focus should be on generating structural changes and anticipating changes in learner and educator needs, curriculum development for grades 1-4, and certification and supervision of teachers. Additional recommendations concentrate on three core areas for future programming:

Governance at the local level through decentralization of school management and local learning centers; focus on the capacity of the local community to oversee the use of funds and their role in the quality of pedagogic curriculum at primary schools. National level interventions should involve strengthening the capacity of the MOE and the Ministry of Territorial Administration and Decentralization to manage and oversee teachers and to maintain an updated map of schools.
Access should prioritize inclusion of children with disabilities as they constitute at least a third of out-of-school children. Programming must be adapted to local realities and use models that have proven successful to date (model mothers' clubs, mentoring, mobile schools, alternative learning centers, etc.).
Quality will improve with successful pedagogic methods and tools that are replicated and mainstreamed, while also testing new and innovative teaching practices and strengthening CAP pedagogic approaches. Invest in curriculum development for grades 1-4 and in the continuing education, certification, and supervision of teachers.
Funding Information
USAID intends to award one (1) Cooperative Agreement pursuant to this NOFO. Subject to funding availability and at the discretion of the mission, USAID/Mali intends to provide $36,000,000 in total USAID funding over a five-year period.
Intermediate Results
IR 1: Improved learning outcomes in reading and math –

increased access to evidence-based, conflict and gender sensitive, early-grade reading and math material
improved pre-service training in the use of a core package for evidence-based early-grade reading and math
improved in-service teacher training in evidence-based early-grade reading and math
improved early-grade reading and early-grade math assessment (EGRA and EGMA) tools.

IR 2: Improved service delivery systems at the local/community level –

policies implemented in support of evidence-based reading and math instruction
research agenda implemented to support additional improvements in reading instruction in local languages and Braille
research agenda developed to support improvements in math instruction

IR 3: Broadened community and parental support for reading and math instruction –

parents' ability to implement specific strategies to support reading and math success improved
community members' and community-based organizations' (CBO) ability to support and monitor early-grade reading and math improved
Safer, more inviting learning environments
Target Beneficiaries
The following targets are proposed:
1,000 public/community primary schools: schools where all teachers and materials are provided by the GOM, classes in which 100 percent of subjects in grade one are taught in Bamanankan, and oral use of French accounts for only 25% of instruction time starting in second grade.
Potential number of students reached in grades 1-4: 200,000 including approximately 50 percent girls and 3 percent children with disability
Teaching and Learning materials: 266,000
Potential number of Teachers trained: 4,000
Potential number of Head Teachers trained: 1,000
Pedagogical counselors trained: 100
Eligibility Criteria
Applicants must be non-governmental U.S. and non-U.S. entities, otherwise there is no restriction. Entities such as non-profit organizations, profit making concerns, Private Voluntary Organizations (PVOs), Public International Organizations (PIOs), faith-based and community organizations, educational institutions, etc. are eligible to apply.
USAID anticipates that environmental compliance and achieving optimal development outcomes for the proposed activities will require environmental management expertise. Applicants should therefore include as part of their application, their approach to achieving environmental compliance and management, to include:

The applicant's approach to developing and implementing an environmental review process for a grant fund and/or an EMMP or M&M Plan.
The applicant's approach to providing necessary environmental management expertise, including examples of past experience of environmental management of similar activities.
The applicant's illustrative budget for implementing the environmental compliance activities. For the purposes of this solicitation, applicants should reflect illustrative costs for environmental compliance implementation and monitoring in their cost application and to describe these costs in detail to the degree possible in the budget narrative.
For more information, visit Grants.gov.