Deadline: 17-Mar-23
The Auckland Council is seeking applications for the Waitematā Local Grant Programme.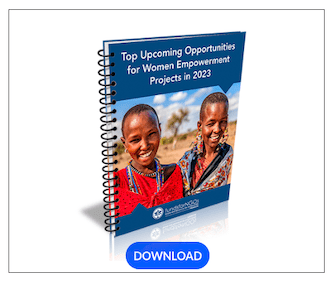 Funding Priorities
They welcome grant applications that align to the following priorities:
The Māori heritage and culture

Provide opportunities to celebrate Māori heritage and culture.
Integrate Māori values and sustainable practices into planning, decision-making and delivery.
Increased participation of iwi and non-affiliated Māori in decision making.

The community

Support sustainable solutions to end homelessness.
Empower the communities to become resilient.
Provide accessible and inclusive opportunities and services that meet the needs of the diverse communities.
Provide opportunities to connect communities, through creative and diverse arts, sports, events, and community activities.
Improve Waitematā for women and girls.

The environment

Activate and enhance the parks, streetscapes and open spaces.
Preserve the neighbourhood character and continue to improve town centres.
Encourage more drinking fountains, toilets, showers and lockers in public spaces.
Increase the biodiversity of the land, streams and ocean.
Support Waitematā being a low carbon community.
Increase the urban ngahere (forest).
Minimise waste e.g., compost, community gardening.
Improve the air and water quality and clean the waterways.

The transport

Improve safety for all road users particularly around schools.
Increase walking, cycling, micro-mobility transport and green corridors to connect the communities.

The economy

Increase prosperity and resiliency of locally owned businesses.
Recover from the impacts of COVID-19 and boost economy.
Support a low carbon and regenerative economy.
Creative industries are enabled and sustained.
Create great places that support the local economy.
Support local and living wage job growth.

Higher Priorities

Waitematā Local Board will prioritise applications that address:

Inequality and lack of opportunity.
Community action for climate change.
Community action on environmental and biodiversity issues.
Empowering women and girls.
Smoke-free programmes and events.
Sustainable solutions for homelessness.
Waste minimisation.

Lower Priorities

Waitematā Local Board will also consider applications for other services, projects, events and activities that may be considered a lower priority on a case-by-case basis.
Waitematā Local Board has identified the following as lower priorities:

Activities that primarily benefit communities outside the Waitematā area.
Commercial entities and promotion of commercial entities.
Operational costs including wages and salaries, with the exception of fees for professional services.
Prizes.
Travel expenses, including vehicle expenses.
Ticketed events.
Funding Information
Grant value: $3000 – $10000
Outcomes
Māori are empowered, and their identity and culture is visible.
Connected communities that are inclusive, accessible and equitable.
High quality urban development that has accessible, versatile, and sustainable public and private spaces.
Waitematā is future-focused, green and resilient to climate change.
Sustainable transport network that is safe and accessible.
Waitematā businesses are sustainable, innovative and prosperous.
Types of Projects Funded
Arts
Community
Environment
Events
Heritage
Sports and recreation
Ineligible Projects
Applicants requesting more than the maximum grant amount.
Liquor licenses.
Private entertainment.
Purchase of vehicles (other significant asset purchases may also be declined).
Past grant recipients who have not provided a satisfactory accountability report.
Note: Applicants can only apply to Waitematā Local Board for the same project or activity once in a financial year.
Eligibility Criteria
Community organisations

The primary beneficiaries of community grants will be not-for-profit, charitable and voluntary organisations. These groups are often referred to collectively as 'community organisations' because they are established with the primary purpose of providing a benefit to the wider community.
Community organisations generally display the following characteristics:

A not-for-profit organisation, or an association of individuals whose primary aim is providing services and benefits to the community at large
Membership or participation is available to anyone who wishes to join
May be a special interest or advocacy group for a particular section of the community, but the group or organisation should not impose restrictions upon membership
Auckland Council will prioritise grant funding for community organisations as they recognise that their primary purpose is to provide community benefits and they may have limited revenue streams and/or opportunities to raise funds to pay for the valuable work they do.

Individuals and groups with no formal legal structure

Individuals and groups with no formal legal structure may apply for grants of up to $1,000 through the local grants programmes, except where individual local boards have specifically stated otherwise.

Commercial entities

Commercial entities – e.g. Limited Liability Companies – may apply for grants in certain circumstances, except where individual local boards or governing body committees have specifically stated they will not consider applications from such entities.

Social innovation and social enterprise

Auckland Council welcomes grant applications from social enterprises delivering outcomes for the communities. Social enterprises are hybrid organisations that trade goods and services in order to achieve their social, environmental, economic or cultural goals. There are a variety of legal structures which social enterprises can adopt, including but not limited to:

Charitable Trusts
Limited Liability Companies
Incorporated Societies
Cooperatives or Unions
For more information, visit Auckland Council.