Deadline: 16-Dec-22
The Ormiston Trust is seeking applications for the #WeWill Social Action Grant Fund to support its mission by funding projects which will have a meaningful social impact on an individual and on school, local, national, and/or international communities.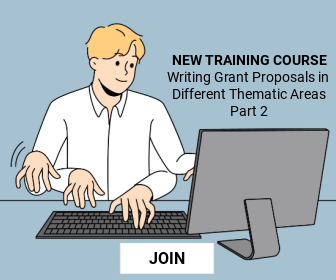 They are looking to fund youth-led projects that relate to helping others in areas such as below.
Environment and climate justice
Wellbeing and mental health
Equality, Diversity, and inclusion
Community-based issues
They believe social action can play an essential role: in young lives, the success of a school, local community or more widely. A range of benefits are possible, such as:
An increase in young people's agency and engagement
An increase in young people's skills and the development of character An increase in young people's enjoyment and wellbeing
An increase in young person's civic engagement and active citizenship A positive impact on others in their community and or more widely depending on what action is undertaken.
A positive impact on schools Ofsted rating, behaviour, attendance and profile within the local community
Funding Information
As a match funder awarding grants with the #iwill Fund, the Ormiston Trust is offering open grants up to £1000 to support the embedding of sustainable, high impact youth social action at scale in schools.
Eligibility Criteria
They would like applicants to:

Commit to implementing the multi-stage YSA implementation process − Commit to feeding back about the guides and resources and working with Ormiston to improve guides and resources which will be shared in May 2023 (subject to change) with the rest of the primary and secondary school education sector.
Involve young people in the completion of the application
Explain how young people, your school, and community will benefit from engaging in the YSA process
Provide good estimates about the number of young people, the number of disadvantaged young people that you will engage, the number of students to be engaged with additional needs, and the target age range / year groups
Demonstrate a commitment to sustainability
Exact amounts awarded will depend on your proposed plans set out in your application.

Successful applicants will be able to demonstrate:

Clarity of commitment and expression
Significant student programme leadership
Integration of YSA into the school day and the wider curriculum and, if possible, the core curriculum − Plans for extensive skills training for young people
Significant levels of student engagement in the YSA process − Involvement of students in the application process − Willingness to feedback and work in partnership with Ormiston on updating resources and guidance
Interest in raising further funding from other sources − Commitment by senior leaders and alignment with the school(s) vision and ethos
Ineligible
They will not fund projects or activities:

For schools outside of England.
For the personal needs of an individual.
For private groups operating as a business for profit.
Projects or activities which discriminate against participation on the grounds of race, religion, disability, gender, or sexual orientation. This fund is also only open to primary or secondary educational settings.

The fund is not open to the following institutions:

Sixth form colleges
International schools
Scottish schools
Independent schools
Community groups or charities
Those that have existing or potential funding from another #iwill social action funder over £500 They will not be able to accept any applications which does not meet the above criteria.
For more information, visit https://ormistontrust.org/wewill/