Deadline: 27-Mar-23
The Government of Canada is inviting applications for its Youth Employment and Skills Program (YESP) that will contribute approximately $13 million to projects that employ youth and youth facing barriers.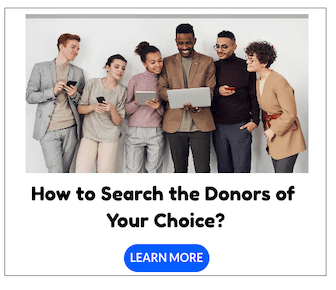 Each project will be eligible to receive up to $14,000 in matching funds to employ one (1) employee. Agriculture and Agri-Food Canada is one of several Government of Canada departments participating in the Youth Employment and Skills Strategy.
Funding Information
The program offers support for 50% of wages to a maximum of $14,000. If approved, the following employers are eligible to receive 80% of total eligible costs, up to a maximum of $14,000:

Indigenous individuals or organizations.
Employers who hire a youth facing barriers.

The program can also provide up to $5,000 in additional support to offset the employment barrier faced by the employee hired.
If a youth facing barriers must relocate within Canada, reasonable expenses directly related to the relocation may also be eligible. Barrier-related expenses cannot exceed $5,000 and will be supported at 80%. Non-barrier youth may also be eligible for pre-approved relocation costs at the 50% funding level to a maximum of $5,000.
Eligible Activities
Projects must start no earlier than April 1, 2023 and must be completed by March 31, 2024. The project start date can be adjusted to the employee's 15th birthday.
Projects must offer the employee agricultural work that is of a meaningful length (generally 2 months or more). If you have recently hired youth (within 3 months of application date), you may claim costs starting April 1, 2023.
All projects must comply with the Impact Assessment Act (Justice Canada) (IAA 2019).
Examples of projects include:

Farmers who wish to hire farm workers to plant and harvest crops or manage livestock.
Agricultural businesses, such as greenhouses, orchards, vineyards, or vegetable producers who have labor needs.
Small businesses who supply agricultural products or services.
Food processors in need of labor.
Eligibility Criteria
Eligibility for Employers

Employers must meet all of the following criteria to be eligible.
You are an agricultural-related organization who can offer opportunities that will give youth agriculture career-related work experiences and skills in Canada.
Examples of agricultural-related organizations.
Types of eligible organizations.
You are a legal entity capable of entering into legal binding agreements.
You are responsible for hiring and verifying the eligibility of participants for the Youth Employment and Skills Program (YESP) activities.
You assign only one employee to each project (the employee may be hired for all kinds of employment statuses [part-time, full-time, casual, seasonal, etc.])
You cannot hire yourself for a project (for example, sole proprietors cannot be the employer and employee).

Eligibility Employees

Employees must meet all of the following criteria to be eligible.
The employee is between the ages of 15 and 30 (inclusive) at the project start date.
The employee is unemployed or underemployed.
The program's definition of "underemployed" includes:
The employee is a Canadian citizen, permanent resident of Canada or a status refugee under the Immigration and Refugee Protection Act.
The employee does not receive Employment Insurance (EI) during the project period.
For more information, visit Government of Canada.