Deadline: 4-Nov-22
The State Trustees Australia Foundation is seeking applications for its Ageing Well Grant Program to support initiatives that deploy collective impact approaches – engaging individuals, families, communities, and making effective use of existing programs.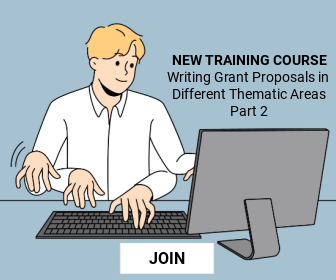 The focus of the program is to address the areas of healthy ageing, financial abuse, and social isolation.
State Trustees has developed the Ageing Well grant program to address systemic issues reducing quality of life for older Victorians. By 2031 it is projected that 57% of Victoria's population will be over 65 (State Government of Victoria 2019).
Funding Information
Available Funding: 3-year grants of up to $250,000 per year.
Eligibility Criteria
An eligible entity is endorsed as item 1 Deductible Gift Recipient (DGR) and registered as a charity with the Australian Charities and Not-for-profits Commission (ACNC), with charity tax concessions.
Assessment Criteria
All applications will be assessed and ranked against each other. State Trustees are seeking submissions that:

Address systemic issues relating to 'positive ageing' for older Victorians
Are innovative and take a systems view
Have a focus on prevention
Deploy integrative and collective impact approaches
Promote cross-sector collaboration
Provide an evidence base to demonstrate the effectiveness of programs
Are Victorian based
Exclusions
Organisations that have not acquitted previous projects for any of State Trustees' granting programs
Applications identical to a previously submitted, unsuccessful application
Organisations can only apply for one project per round
General fundraising appeals
Organisations that receive direct income from entities whose principal purpose is to promote gambling, alcohol, tobacco or armaments
Organisations whose funded activity may seek to proselytise a particular faith or religion to its beneficiaries
Universities and other institutions seeking funding for academic research projects or research positions with minimal or no research translation
activity or no community-based partners
Applications from Universities or Medical Research Institutes must come from the relevant Philanthropy / Fundraising office
Retrospective funding
It is not State Trustees' preferred practice to fund existing positions or supplement existing staff budgets – please speak to prior to applying if you propose to do this
'For-profit' bodies and Commercial activities
State and Commonwealth Government bodies
Political parties or their candidates
Organisations based outside Victoria
Individuals
Personal living expenses
Loans
For more information, visit Ageing Well Grant Program.
For more information, visit https://www.statetrustees.com.au/philanthropy-and-charitable-giving/granting/ageing-well/